Soaring rents put heavy burden on tenants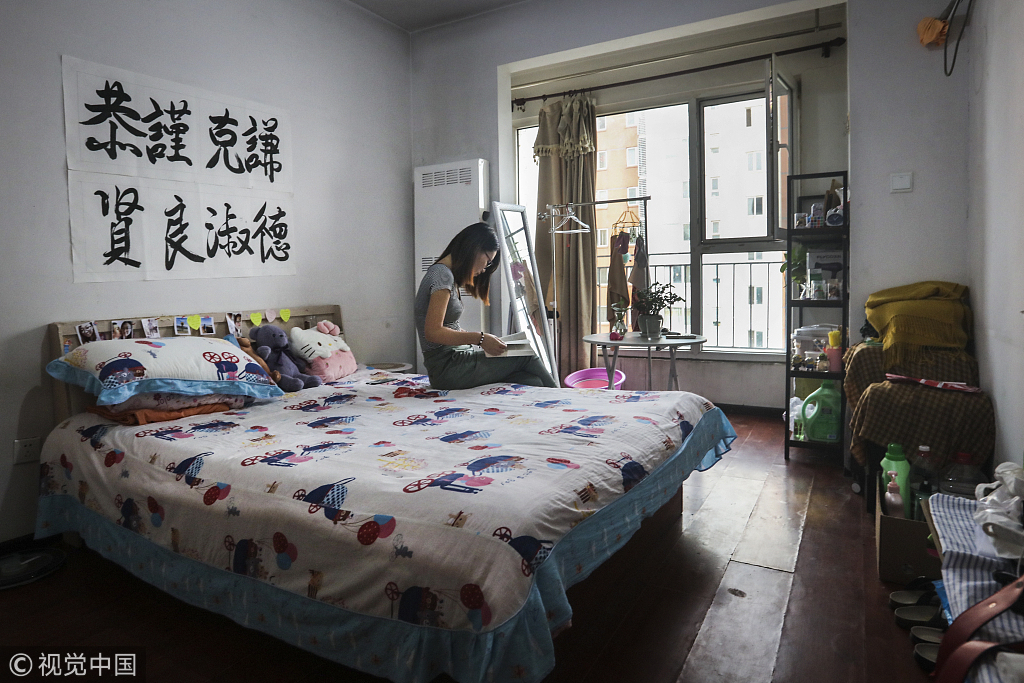 Rising housing rents in major cities in China put a heavy financial burden on tenants, especially low- and middle-income people.
According to data from CITIC Securities, 13 major cities have seen house rents increase by over 20 percent in the past year, with the city of Chengdu topping the list, with a price growth of 31 percent.
Beijing has the highest housing rent, where a tenant pays an average of 92 yuan ($13.4) per square meter per month, a rise of 22 percent year-on-year.
Property market analyst Chen Lei told Thinker, a think-tank branch of Xinhuanet.com, that soaring rental costs are partly attributed to the growing demand for housing as new graduates flock into the market, and also a result of cities' crackdowns on irregularities in the apartment rental market, such as demolishing those with safety hazards and ordering a halt to group renting.
Some experts said competition among real estate agencies to grab larger shares in the housing rental market is also a major factor behind the soaring rentals.
Hu Jinghui, former deputy chief of real estate agency 5i5j, said apartment rental platform operators, such as Ziroom and Danke, have scrambled for rental properties from owners at prices 20 to 40 percent higher than normal market prices, which drove up the rental prices.
However, Zhang Dawei, the chief analyst at Centaline Property Agency, said the primary reason behind the rental hikes is the disproportionately low rent-price ratio of China's housing market.
The rent-price ratio is an international criterion in evaluating a city's property market, and predicts the payback period of property investment. A ratio between 1:200 and 1:300 would signal a healthy market.
Beijing features a rent-price ratio of less than 1:500, which means the owner has to collect rents for 500 months, or more than 40 years, to recover the investment in the property.
Zhang said the rent-price ratios in first-tier cities have remained at low levels for a long time because many property owners bought the houses as a means of investment and did not expect to profit on a lease.