Internships offer bright future for college students
Share - WeChat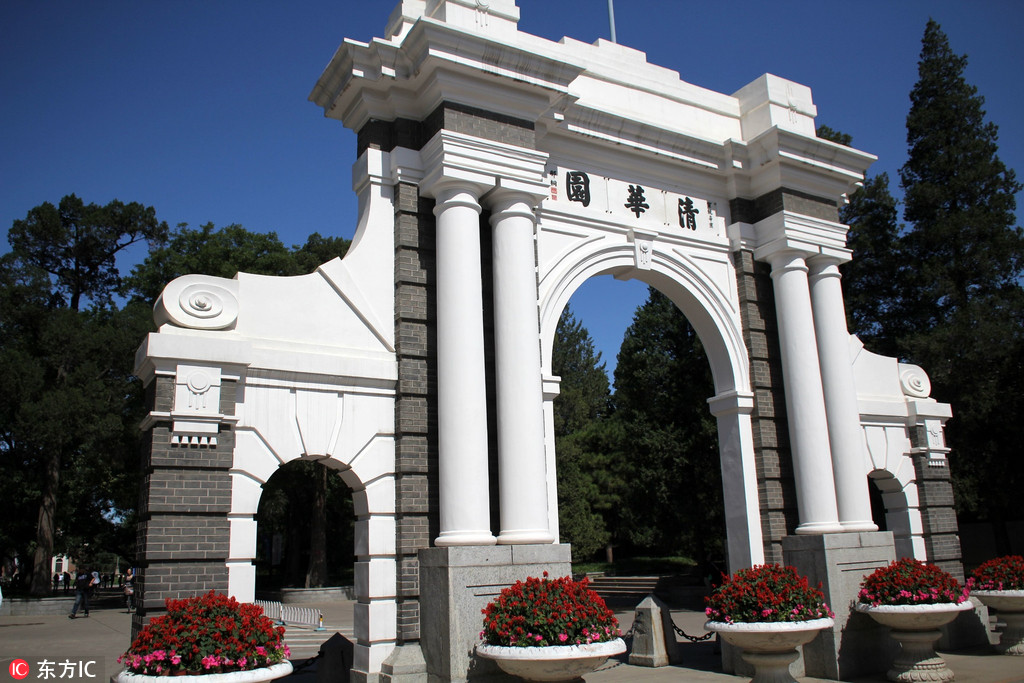 In her last summer vacation of graduate study, Xu Jia started a two-month internship at the Chinese branch of transnational food giant Mars Inc.
"The field of marketing is new to me, but the experience is invaluable," said the Tsinghua University student who is majoring in international journalism.
While some of her friends were surprised as her major and internship do not seem to overlap, Xu regards the opportunity as interconnected with her major and said it could affect her choice of career.
As an intern with the Dove chocolate division, Xu is engaged in all kinds of work from market analysis to research and development, which requires extensive communication with colleagues from different departments.
"At first it was quite challenging, because I had to learn everything from scratch," she said. "But later I began taking pleasure out of working with all these interesting people."
Of course, knowledge learned in college helps. "My major and my internship in marketing have one thing in common: both are about getting the information to the right audience," Xu said.
Xu is now seeking a career in marketing and learning as much as she can.
"I have been through two internships before. But it was not until this one that I found out where my passion is," she said.
While college students like Xu are carefully planning about their future, others are still searching for a perfect place for their internship. Liu Yueqiao is one of them.
Unlike her fellow Chinese schoolmates who took up internship overseas, the soon-to-be sophomore student from New York University returned to China during the summer vacation and started her very first internship at one of China's most influential news outlets in China.
Major in liberal arts, Liu said it was the first time she had entered the field of journalism.
"I have to learn too many things as I work," she said. "But it's a must since my primary goal is to find out whether I fit the job."
Unlike Xu, Liu doesn't think the internship will determine her choice of career, but the internship is likely to affect her path in postgraduate studies.
"Internships are more about breaking new ground. They don't have to do with your major," she said. "If your major becomes too much of a restraining factor when you look for internships, you'll lose a lot of opportunities."
"Summer internships can help students better discover and demonstrate their potential," said Zhang Lihua, professor with school of labor and human resources at Renmin University.
Noting many students used to spend their vacations preparing for graduate school entrance exams or TOEFL tests, Zhang has found that Chinese students are increasingly focusing on internships.
Social responsibility is now a considerable part of many internships, and Shanghai-based Fudan University a model example. Starting in 1984, Fudan University dispatched students from their ivory towers to the country's grassroots to sharpen their skills and serve society.
This summer, Fudan provided 2,745 students with 335 programs in China's mainland, Hong Kong and six countries overseas.
"Born in the 1990s, I didn't get a chance to experience the entire 40 years of China's reform and opening-up," said Tan Sijia, a graduate student at Fudan. "My understanding of the reform and opening-up primarily is on its achievements and influence, rather than its historic logic and development mechanism."
The programs have also attracted foreign students studying at Fudan to join their Chinese classmates in activities such as popularizing science, researching traditional culture and teaching in rural areas.
To allow students who aim to work in impoverished regions to gain deeper understandings of China and learn more skills, Fudan sent over 200 students this summer to government offices, state-owned enterprises and institutions for temporary positions.
While trying new things, Liu had other considerations when choosing the internship as a student studying overseas, such as getting a closer look at the situation back home.
Although Liu plans to finish her graduate studies abroad, she will eventually return to China for a steady job.
"I'd say I'm enjoying this internship so far, but I'll definitely try something else as I go," Liu said. "There's always something better out there."