US has a wrong attitude when looking at China: China Daily editorial
Share - WeChat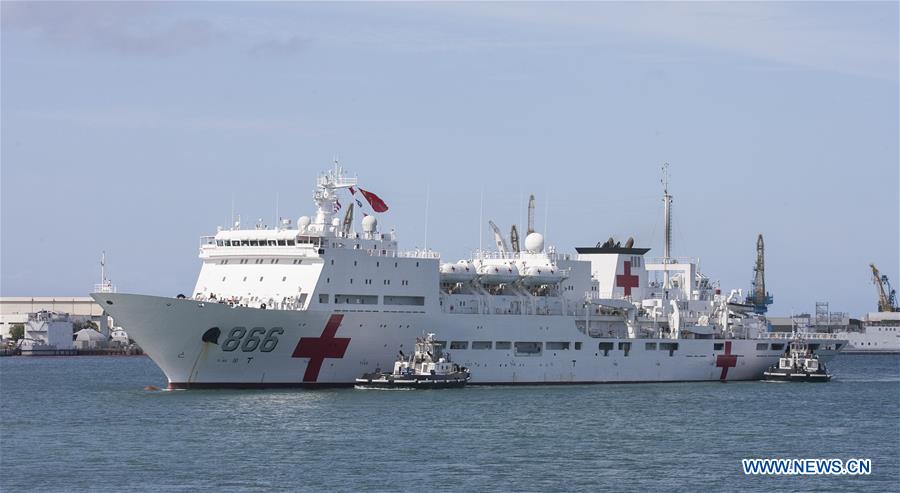 There is something wrong with the way that the United States looks at China and its development, particularly the advancements in its military capabilities.
Were it not for its insistence on persisting with its Cold War mentality, the United States would have no reason to be continually harping on about China's military strength, especially in terms of concern.
The Pentagon's annual report on military developments involving the People's Republic of China is the latest manifestation of this, claiming that China is pursuing a nuclear capability for its long-range bombers, and it asserts that the Chinese air force "has been reassigned a nuclear mission".
Reading between lines it is saying that China's long-range bombers will be capable of launching a nuclear attack against the United States.
So what? It is one thing to have the capability of doing something, it is another thing to have the intention of doing it.
It should go without saying that not only is China far from being strong enough to challenge the US, it also has no desire to do so.
As the world's sole superpower, the US has developed the habit of considering itself to be always standing on the moral high ground and it is used to doing whatever it wants, even if that means interfering in the internal affairs of other countries.
Rather than the US being concerned about China, it is China that should be concerned about the US, since it is constantly referring to China as a rival and a threat.
It brings to mind the Chinese saying that a magistrate is allowed to burn down houses, but ordinary residents have no right to light a lamp.
It is natural for China, the world's second-largest economy, to have a military that is able to protect its interests and strong enough to defend its sovereignty and territory integrity. The country's peaceful rise does not mean it should not be able to defend its interests, while having a military that can fulfill those duties does not mean it represents a threat to another country.
If we employ the US' logic that a strong military poses a threat to other countries, then it is the US, which has the world's strongest military, that is the biggest threat to the world.
For world peace and the building of an international community with a shared future, the US needs to change its mentality when it looks at China's development, the advancement of its military capabilities in particular.
Today's Top News
Editor's picks
Most Viewed