Salmon and rainbow trout are as different as apples and pears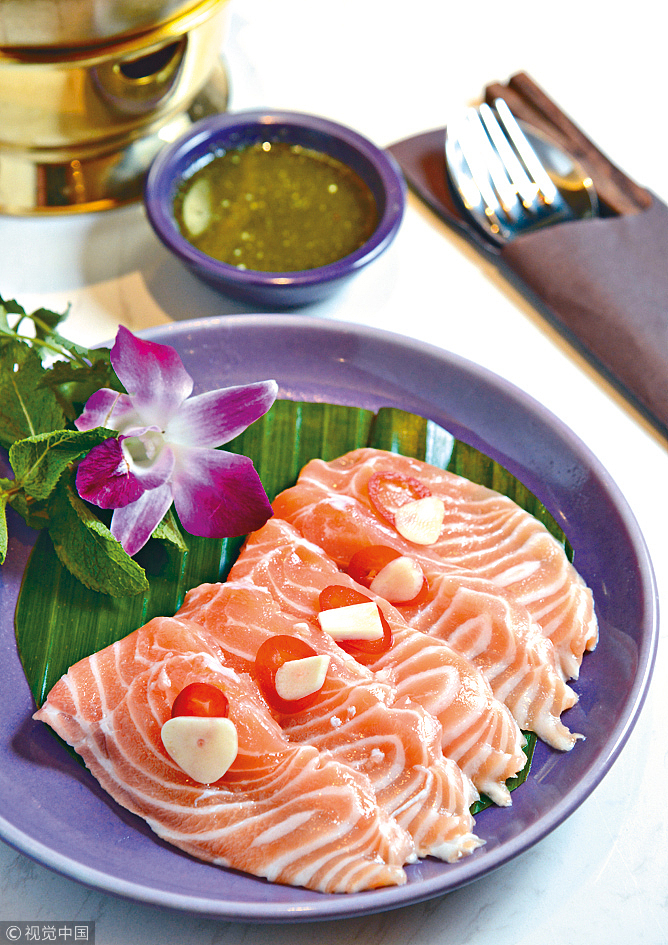 Editor's note: Amid the raging public debate on whether the China Aquatic Products Processing and Marketing Alliance is right in classifying freshwater rainbow trout as salmon, Zhong Kai, a standing member of the Chinese Preventive Medicine Association and a food safety expert, shares his views with China Daily's Zhang Zhouxiang. Excerpts from his interview follow:
Biologically, what is the relationship between salmon and trout?
The two kinds of fish are of the same family-the salmonidae family-but of different genus. Salmon belongs to the salmo genus while rainbow trout belongs to the oncorhynchus genus. Salmon, in general, hatch in freshwater, live in the ocean and swim back into rivers to spawn, so do many of the oncorhynchus genus.
But rainbow trout live in freshwater, and their exact biological name is oncorhynchus mykiss.
And the biological relationship between salmon and rainbow trout is comparable to that between apples and pears.
Why do doctors recommend not eating freshwater fish raw?
Because of parasites. Actually, both saltwater and freshwater fish can be infected by parasites, but saltwater has higher osmotic pressure, so even if the parasites present in sea fish enter the human body they will not grow.
But freshwater fish share their inner conditions with humans, which could allow parasites inside their bodies to grow in human bodies, too.
That's the main reason why doctors suggest that freshwater fish be cooked before eating.
If parasites also infect saltwater fish, how can they be killed without cooking?
They can be killed by freezing the fish for a certain period-at least that is the common practice. Different countries and regions have different standards and timeframes for freezing. For example, the US requires salmon meat to be frozen for 15 hours in minus 15 degrees Celsius.
Theoretically, freezing can kill the parasites in freshwater fish, too. But there is no public data to prove that. To be safe, it is better to cook freshwater fish before eating, simply because high temperature can kill the parasites.
Some people claim rainbow trout can be kept free of parasites if they are fed certain types of food. Is that true?
Not at all. Food is only one of the causes, because fish can get infected by parasites from other sources. It is necessary to disinfect the water, not only food, which is seemingly impossible.
In theory, how can one detect parasites in fish meat? Can freshwater fish sellers do so?
There are strict standards on how to detect parasites in freshwater fish. The principal method is to observe a fine fillet of a fish under the microscope. Still, no doctor or biologist would recommend that freshwater fish be eaten raw. Biologists detect parasites in freshwater fish to protect their health, not to determine whether they can be eaten raw.
Some say rainbow trout is nutritious, just not fit for being eaten raw. Is it true?
Yes. Rainbow trout is quite nutritious and if you cook them properly the flavor is good. In particular, if rainbow trout is raised by humans, they can be more nutritious than salmon. But I do not recommend eating it raw.
Do you have any advice for domestic rainbow trout businesses?
I think they better build their own brands, instead of trying to mix their products with salmon. Many believe fish is healthier than meat, which freshwater fish sellers, including rainbow trout companies, can use to their advantage.
Most Viewed in 24 Hours
China stories