Eat beat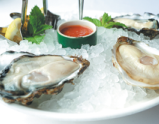 Lots in store for oyster fans
Oyster Talks, one of the first restaurants in Beijing to focus only on the mollusk, brings in more than 20 different types from abroad by air each day. For Chinese Valentine's Day, or Qixi, on Aug 17, chef Simon Chan has designed a special set menu for 1,280 yuan ($186) per person, including three French oysters.
4th Stand, Workers' Stadium, Chaoyang district, Beijing. 010-6552-6065.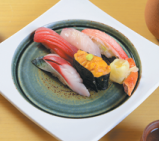 Master prepares Japanese feast
Midorikawa, which is named after Japanese master chef Midorikawa Yoshiteru, who has 40 years of experience, has offered top-class sushi in Beijing since 2009. Midorikawa always finds the best ways to cut and season the ingredients based on their condition. Each day, Midorikawa cooks according to the ingredients and guests' choices. But for Chinese Valentine's Day, he has a special menu (1,999 yuan for two people), including a bottle of plum wine, grilled wagyu beef, sashimi, sushi, boiled abalone and wasabi octopus.
No 4 Gongtibeilu, Chaoyang district, Beijing. 010-6416-4861.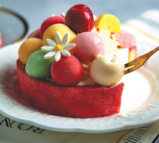 Lovers can enjoy ice-cream treat
Pantry's Best is serving a special cake gelato called "Coronation of Love" for Chinese Valentine's Day. The cake comprises ice cream balls decorated with fondant daisies arranged to look like a crown of love. The ice cream flavors are blackberry, raspberry, green apple, peach, strawberry, mango and milk. The milk ice cream has strawberry crispy rice, and the cake base is adorned with fresh sweet-and-sour cherry puree.
92-93, 3rd Floor, Ritan Shangjie, No 39 Shenlu Street, Chaoyang district, Beijing. 010-8562-6670.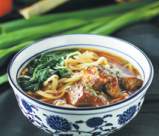 Anniversary special offered
As Hilton Beijing Wangfujing marks its 10-year anniversary, its Chinese restaurant, Chynna, has one special menu from executive chef Wang Hao. They include popular dishes from the past 10 years, such as Chynna Peking Duck; Grilled Tan sheep from Yanchi in the Ningxia Hui autonomous region; handmade noodles with Australian beef.
8 Wangfujing East Street, Dongcheng district, Beijing. 010-5812-8888.