Exhibition showcases beauty of Chinese book designs
Share - WeChat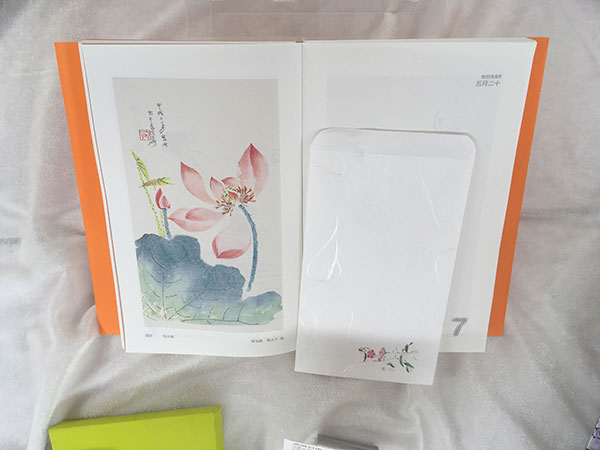 An exhibition called the Best Book Design from All Over the World and Beauty of Books in China 2017 has just opened at the Shanghai Exhibition Center, ahead of the upcoming Shanghai Book Fair 2018.
Since 2003 when the book fair was first held, 321 books have won prizes in the annual "Best Book Design in China" contest, of which 19 have won prizes for Best Book Design at the annual "Best Book Design from All Over the World" competition in Leipzig, Germany. And two have won the gold medal, including Order: The Story of Fangyuan Bookshop in 2016 created by Lyu Chonghua and designed by Li Jin.
In the 2018 Leipzig competition, The Art of Gardening designed by Zhang Wujing won the silver medal for Best Book Design and Tea Cannon designed by Pan Yanrong won an appreciation award.
At the exhibition, visitors can see the books which won awards in Leipzig in 2017 and 2018, the works by Chinese winners at the Leipzig competitions in the last 15 years, and also the works of winners of the Best Book Design in China 2017.
At the opening ceremony of the exhibition, Chen Li, the deputy chief of the Shanghai Press and Publication Bureau, said: "Over the last 15 years, the Best Book Design in China competition has provided a platform for Chinese artists to go global, has helped improve China's designs and encouraged younge designers to go global."
Claudia Spahl, the deputy consul-general of the Federal Republic of Germany in Shanghai, says that Chinese winners show a lot of creativity.
Cross-cultural communication is the key to creative design, she says.