Education exchanges strengthen ties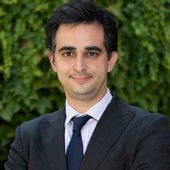 I was born and raised in Spain. Until I went to graduate school in the US, my links to China were mostly related to my interest in its food, and consumer goods. It is likely that many people in Europe and the US share this view — Chinese food shares an honor with Italian food as being represented in any city of the world. "Made in China" has also become a usual label on the clothes and goods that we use every day. There is even a movie, Xmas without China, in which the filmmaker challenges his American neighbors to make it through Christmas without buying any products made in China.
But now my main links to China have changed. I still eat Chinese food often, and I still use many goods imported from China. Food and goods have now been replaced by students and research collaborators. I am an academic and, in every course that I teach, I have a large share of students from China. When I do research, many of my collaborators are Chinese nationals. There is not a single day of my life when I do not speak with somebody from China.
The statistics show that China has become the largest source of international students thanks to its growing pool of potential candidates. According to the Chinese Ministry of Education (MOE), 5,194,900 Chinese students have studied abroad over the last 40 years. Around 1,454,100 students are currently enrolled in higher education institutions in other countries. In 2017, 608,400 Chinese students left the country to pursue advanced studies overseas. It was the first year to pass the 600,000 mark. The 2017 number is an 11.74 percent increase relative to 2016.
According to Daxue Consulting, the number one destination for Chinese students is the US, followed by Canada, the UK, Australia, Germany, France and Spain. However, according to the Chinese MOE, countries participating in the Belt and Road Initiative (BRI) have begun to harvest the growing wave of Chinese students seeking to learn abroad. In 2017, 66,100 students (including 3,679 on government sponsorships) studied in 37 BRI countries. This means an above-average growth of 15.7 percent since 2016.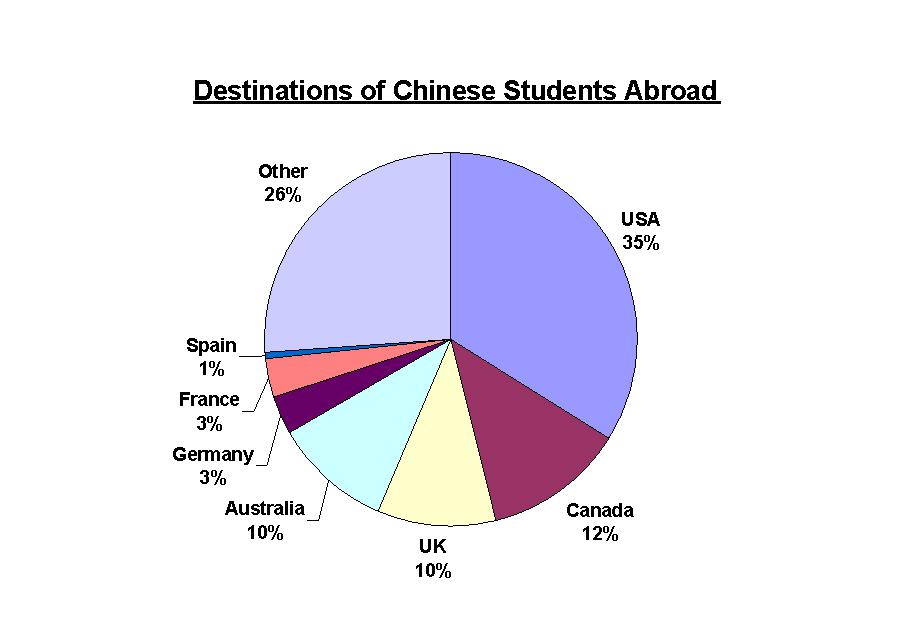 I predict that the effects of these student flows will be much more important over time than the effects of trade. First, as documented by the MOE, the number of students returning from overseas studies, especially high-caliber graduates, is growing. In total, 3,132,000 students (or 83.73 percent of all students) pursuing studies abroad returned to China after graduation. Since the 18th National Congress of the Communist Party of China in November 2012, 2,313,600 students have returned home, accounting for 78.73 percent of all returnees having studied outside the country. These numbers show China is importing human capital at historic rates. This will lead to a more prosperous country with high growth rates.
Moreover, the worldwide university system is changing. Talented foreign-educated students are becoming scholars in China. This is helping increase the quality and reputation of Chinese schools, and increases the ability of China to generate knowledge. Over time, this will likely slow down the flow of Chinese students going abroad for education. We are now starting to see "reverse flows" at the top level. The number of top international conferences in China is growing. More and more distinguished scholars travel to China to research or teach there. For example, the prestigious Society of Financial Studies has created an Asia-Pacific Cavalcade, among the most important conferences in Finance.
The bilateral flows of students and scholars between China and the world will contribute to a better understanding. For example, Tim Bian (University of International Business and Economy, Beijing) and I have used my knowledge of international housing markets to write a well-cited paper that studies housing dynamics in China.
New and strong friendships and collaborations are being born. This will bring peace and prosperity to the world. I see this everyday with my Chinese students and collaborators. It is a pleasure to work with them. And in addition I have learned a lot about Chinese food, which now I like even more!
Pedro Gete is Professor of Finance at IE Business School. He has a Ph.D. in Economics from the University of Chicago, a J.D. and B.A. from Universidad Carlos III. His research focuses on Banking, International Macroeconomics and Real Estate Markets.
Most Viewed in 24 Hours
China stories