US, China and the 'Thucydides trap'
Share - WeChat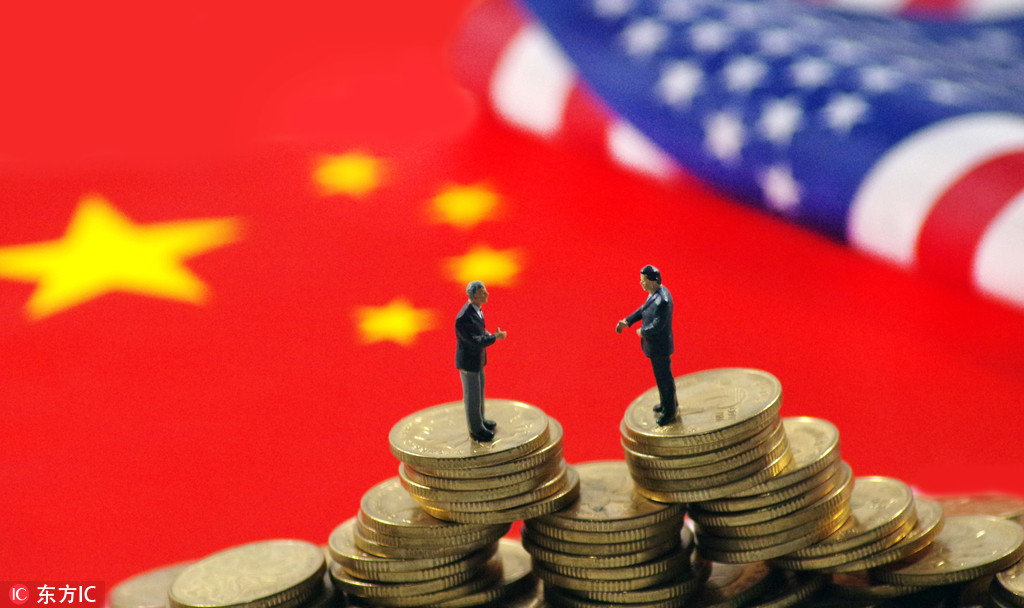 During his visit to the United States in 2015, Chinese President Xi Jinping said "there is no such thing as the so-called 'Thucydides trap' in the world. But should major countries time and again make strategic miscalculations, they might create such traps for themselves." Aware of the likelihood of tension between China and the US and as a confidence-building measure between the two, Xi laid out the concept of "great power relations" based on mutual cooperation, respect and dialogue between the US and China. At a time when China is working toward ensuring international peace and stability, the US has been acting in a very arrogant and irresponsible manner.
A cursory glance at the developments in global politics today makes a dispassionate observer feel pity over the conduct of the world's most powerful state, which in the name of "making itself great again" is making every effort to damage the very international order it created. American scholars and people have long boasted about this international order, which they claim to be built around rules and norms of nondiscrimination and market openness that benefit all states. However, Trump's recent policies have put those claimants into a difficult situation.
When the Donald Trump administration initiated a trade war against China by imposing higher tariffs on Chinese goods, the Chinese government repeatedly asked the US government to settle the issue through dialogue and cooperation and to make a deal where both countries would be better off. However, the US government paid no heed to Chinese proposals and moved toward implementation, increasing the range of goods for additional tariffs. When China was left with no option but adopting a countermeasure, to no one's surprise the US accused China of being irresponsible.
The Trump administration's initiation of a trade war against China must be seen through the lens of US attempts to contain China. The "China threat theory" propounded by the US in the mid-1990s and its revised version, the "China assertive" thesis during Barack Obama's tenure, are both aimed at constraining China's rise by creating a rift between China and its neighbors. But contrary to the US' expectations, East Asian countries' message to the US has been "don't make us choose." Their joining the China-backed Asian Infrastructure Investment Bank and Belt and Road Initiative was a clear message to the US these countries wanted to engage with both countries. Through the failure of the "China threat" thesis and its desperate attempt to contain China to maintain its primacy, the US has now reversed its longstanding policy of engagement with Beijing and instead opted for offensive, costly initiatives.
It has widely been accepted constraining Chinese growth, or any strategies aimed at containing China, are likely to be counterproductive for world peace and prosperity. There is a possibility even a small incident can trigger a vicious response from the other, giving rise to a catastrophic situation that could paralyze the whole system. Therefore, the current US strategy, if not corrected, could undermine Sino-US strategic confidence and damage faith in cooperation.
Professor Graham Allison, in his widely read book Destined for War: Can America and China Escape Thucydides's Trap?, succinctly concludes China and the US must make every effort to create institutional arrangements to defuse crises and establish peace. At the current juncture, the United States must realize the prosperity or security of a nation no longer depends on a zero-sum mentality. Furtive stratagems to contain one state could provoke the other to respond similarly, paving a path for both to fall into the Thucydides trap. No doubt, it is a duty of every country to make their nation and people great, but the question that needs to be addressed is "at what cost?"
Pamir Gautam is an international relations Ph.D candidate at Shandong University.
Most Viewed in 24 Hours
China Views