Cambridge garden marks city's strong links with poet Xu Zhimo
Share - WeChat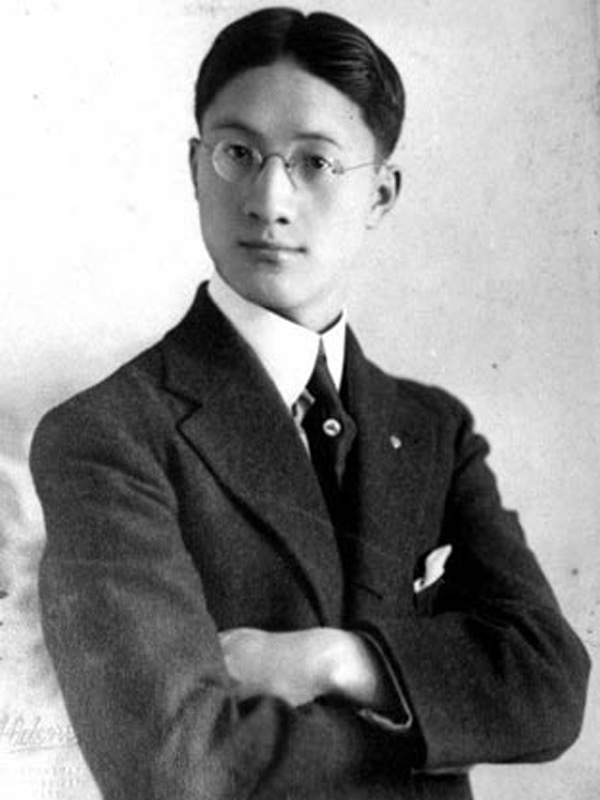 The first formal Chinese garden in the English city of Cambridge has been unveiled in celebration of the growing cultural ties between China and the University of Cambridge.
The China-UK Friendship Garden, also known as Xu Zhimo Garden, memorializes the late Chinese poet Xu Zhimo (1897-1931), who was an associate member of King's College for 18 months in 1921-22.
The King's College held the opening event for the Xu Zhimo memorial garden on Friday, during the fourth annual Cambridge Xu Zhimo Poetry and Art festival.
Xu wrote the famous poem Second Farewell to Cambridge in 1928, after his third visit to the university city. Filled with his longing for Cambridge as well as thoughts about his first love affair, the poem has been learned by millions of schoolchildren in China.
The poem's first and last lines have been carved into a granite stone that has become one of Cambridge's most popular tourist attractions.
This year also marks the 10th anniversary of the memorial stone placed in his honor next to a bridge about which he had fond memories, at the back of King's College. Visitors approaching the King's College Bridge from the front of the College first see the willow trees as portrayed in Xu Zhimo's Second Farewell to Cambridge, followed by the white marble memorial stone.
Dozens of poets from China and Britain gathered in the garden, reading their own works on the theme of "birds and gardens".
Most Popular