Investment abroad on right track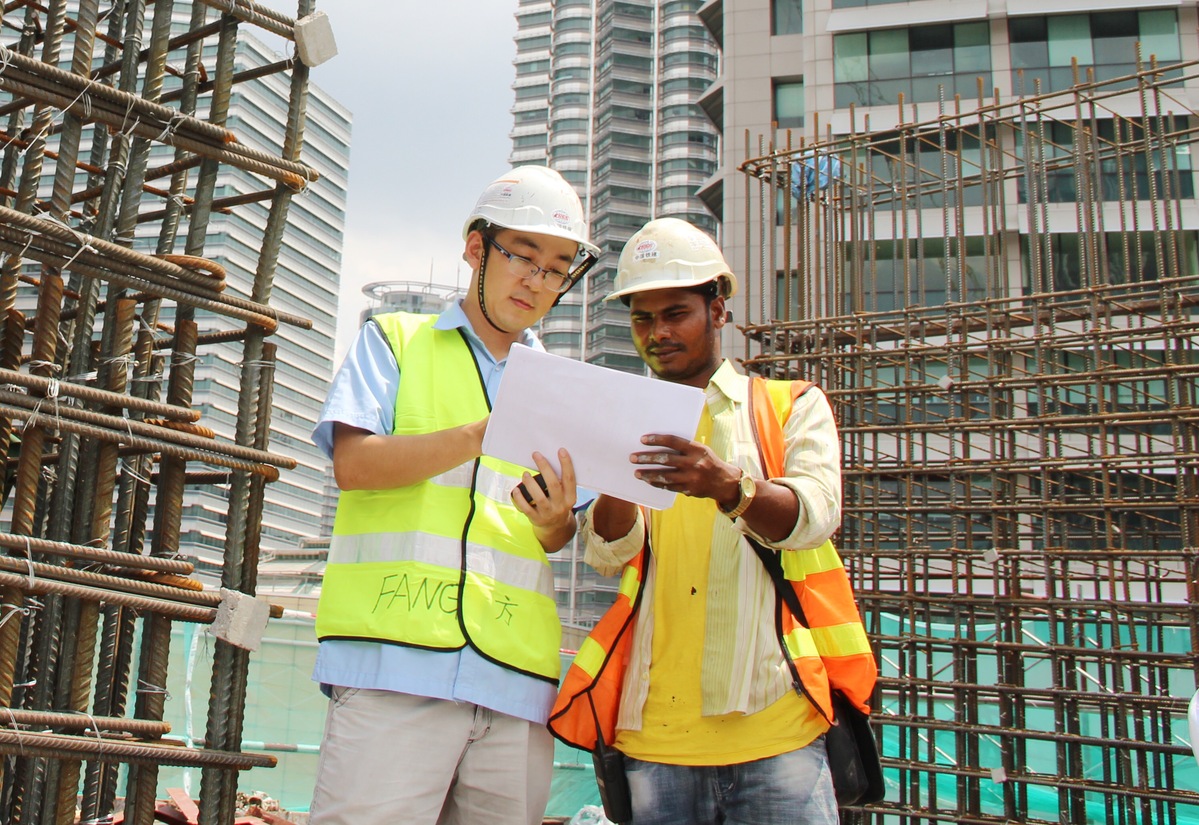 Editor's note: Many in the West claim China's investments overseas, particularly in Africa, serve its own political purpose, which exposes their Cold War mentality. Three experts share their views on the issue with China Daily's Liu Jianna. Excerpts follow:
Overseas investment in accordance with rules

Xu Hongcai, deputy chief economist of China Center for International Economic Exchanges
According to the Ministry of Commerce, China's overseas direct non-financial investment in the first six months of 2018 reached $57.18 billion, up 18.7 percent year-on-year, maintaining a relatively strong momentum.
China's overseas investment has for long been criticized by some Western scholars, media, even government officials. A report titled Debtbook Diplomacy published by Harvard Kennedy School in late May even claims that China has leveraged its loans to other developing countries to achieve its strategic goals. These accusations belie the critics' double standards when it comes to China.
China has, to some extent, ignored the investment risks that have prevented many Western countries from lending a hand to African, Central Asian and European countries. In general, the West has shied away from investing in those countries it considers vulnerable and thus denied them a chance to fulfill some, if not all, of their development goals.
Yet some in the West are blind to their own moral hazard and jump to conclusions-of finding faults with China's investment. This is ridiculous, even hypocritical, because only the recipient countries are in a position to assess the nature and impact of Chinese investment.
Chinese companies' overseas investments are purely based on market rules, which are, as they should be, beyond the Chinese government's control. The Chinese government has even encouraged Chinese companies to invest overseas to support other countries' economic development and promote global growth.
In stark contrast, US President Donald Trump has been openly interfering with the market rules and global economic structure by using a carrot-and-stick policy to draw US manufacturing companies, back to the country.
Yet cases of Chinese companies failing in their overseas investment ventures are not uncommon, due mainly to a lack of proper survey and understanding of risks, which highlight the importance of due diligence. In the future, Chinese companies should thoroughly assess the commercial viability and sustainability of an overseas project before investing in it.
Nevertheless, the government should take necessary measures to solve some key problems in the domestic market, as only a healthy, thriving market at home can support quality investment overseas.
Investment in Africa mutual beneficial

He Wenping, a senior research fellow at the Charhar Institute and a researcher on African Studies, Chinese Academy of Social Sciences
About 3,500 Chinese enterprises have invested in Africa, mainly in the infrastructure, mining, manufacturing, financial and technical services sectors. On the one hand, Chinese investment in Africa's infrastructure has significantly improved the continent's investment environment, making it more attractive to global investors. On the other hand, China's production-capacity cooperation with and investment in Africa have boosted the African countries' industrialization process, helping unleash their economic vitality.
Apart from promoting Africa's economic growth and creating job opportunities for the local residents, Chinese investment in Africa has also been beneficial for China. For instance, since a joint venture between a Chinese enterprise and a Kenyan company is in charge of the Mombasa-Nairobi Railway management, the project will not only be successful in the long run, but also offer the Chinese side an opportunity to make further profits.
All entrepreneurs know the higher the risks, the higher the returns. With less-developed markets and vast untapped economic potential, Africa promises investors that offer new means and know-how to boost African counties' development a chance to harvest above-average gains. No wonder many of the Chinese investments in Africa have yielded good returns, though profits vary from project to project and area to area.
Still, some in the West accuse China of exacerbating African countries' debt burden by providing them with more loans. But the fact is, many of these countries were in debt long before China set foot on the continent, not least because of Western countries' high-interest loans. China's low-interest loans have helped the capital-starved African countries take a shot at development. Moreover, China's investments are sustainable in nature. For example, ever since its completion, the Mombasa-Nairobi Railway has been making profit at a relatively high rate, which can only increase.
Unlike what many in the West believe, Chinese creditors don't want to lose their money, and therefore do ascertain whether the African countries can repay before actually giving them loans.
Looking ahead, it is imperative for Chinese investors to further connect their investment plans with African countries' own development plans. As African countries are at different stages of development, and have different priorities and resources, Chinese investors should make targeted plans for different countries.
Besides, the investors should keep coordinated development in mind so as to prevent the waste of resources and promote the overall development of Africa. For example, it would be a disaster if the Chinese investors put in all their money and resources in the same industry in two neighboring countries, as it would lead to ruinous competition.
Overseas investment and foreign aid are necessary

Zhang Youqin, a professor at the School of Public Affairs, Xiamen University
Some Chinese netizens have complained that the Chinese government has spent huge amounts of money on overseas investment plans and foreign aid while millions of people at home still live in poverty.
Such complainants forget that most of the investments are reciprocal in nature. For instance, a large part of the loans for Belt and Road Initiative projects are commercial in nature, as they are essentially driven by the market. As long as the scale of overseas investment and foreign aid is in accordance with China's national strength and development strategy, they should be respected.
Nonetheless, the authorities should fulfill their due responsibility to publicize at home the results of the investments in and aid to foreign countries, in order to make the Chinese people understand why the programs are necessary. Of course, poverty-alleviation measures at home should be strengthened to eliminate abject poverty by 2020. But it is also necessary for China to make friends overseas and help build a community with a shared future for mankind.
When it comes to overseas investment and foreign aid, we should keep in mind the old Chinese saying-give a man a fish and you feed him for a day; teach a man to fish and you feed him for a lifetime. Therefore, it is vital to help other countries to become self-dependent, which is possible only if they release their own development potential.
Most Viewed in 24 Hours
China stories