Glimpses of Guangxi in photos at UN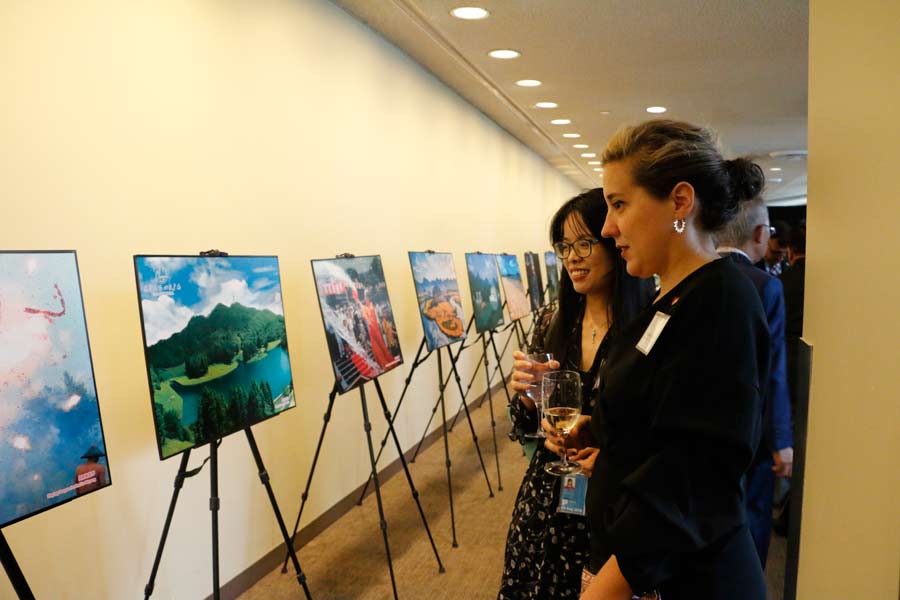 A series of photos showcased the unique landscapes, cultural heritage and ethnic food of Guangxi Zhuang autonomous region in South China at the United Nations on Friday.
"Guangxi has very rich tourism resources. We have numerous natural sceneries as well as unique cultural heritage," Li Bing, vice-governor of Guangxi Zhuang autonomous region, said at the promotional event. "And Guangxi has the most ethnic minority groups in China, including the Zhuang ethnic group and Miao ethnic group, so we can provide very diverse experiences to the tourists."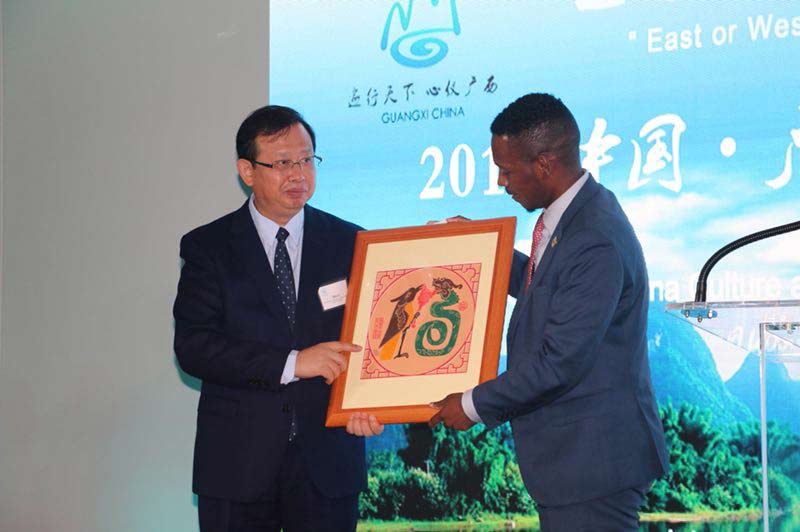 The region, which covers more than 88,000 square miles and whose 50 million people comprise 14 ethnic groups, borders Vietnam to the south and hugs the South China Sea with nearly 1,000 miles of coastline. It is famous for its Karst landform with hundreds of rivers meandering through endless mountains.
Guangxi has been a cultural, economic and military center in South China since the Song Dynasty (AD 960-1279) and boasts numerous places of historical interest, which often are eclipsed by its picturesque landscape.
"Last year, Guangxi attracted 500 million travelers globally, among them about 135,000 American travelers," said Li. "The most attractive sites include Guilin's Lijiang River and the Beihai Silver Beach.
"We hope the promotional event can attract more American tourists to Guangxi and let more American people know about our culture and natural sceneries."
According to government statistics, visitors between China and the US exceeded 5 million in 2016. And the tourism exchange between the two countries has been booming in recent years.
"This year marks the 40th anniversary of China's opening-up, and the past four decades have proved that the cooperation between China and the US have delivered benefits to people of our both countries," said Qian Jin, deputy consul general of China in New York. "And people-to-people and cultural exchanges are always the cornerstones of the China-US relationship.
"Both China and the US are major tourist countries; mutual visits of the two peoples not only enrich our knowledge of each other's foods, sceneries, culture and history, but also will promote mutual understanding and trust," Qian said.
Remysell Salas, who represented the New York City mayor's office, said that the event was the ultimate occasion for New Yorkers to get to know Guangxi's history, culture and economic development.
Raymond Zirkle, sales manager of Worldwide Tours and Cruises, said he's been to China many, many times including Beijing, Shanghai and Guangzhou. "I haven't been to Guangxi, but I'm impressed that there are so many activities and different types of landscapes," he said.
Contact the writer at ruinanzhang@chinadailyusa.com