China helping mine potential for Afghan development amid shadow of insecurity
Share - WeChat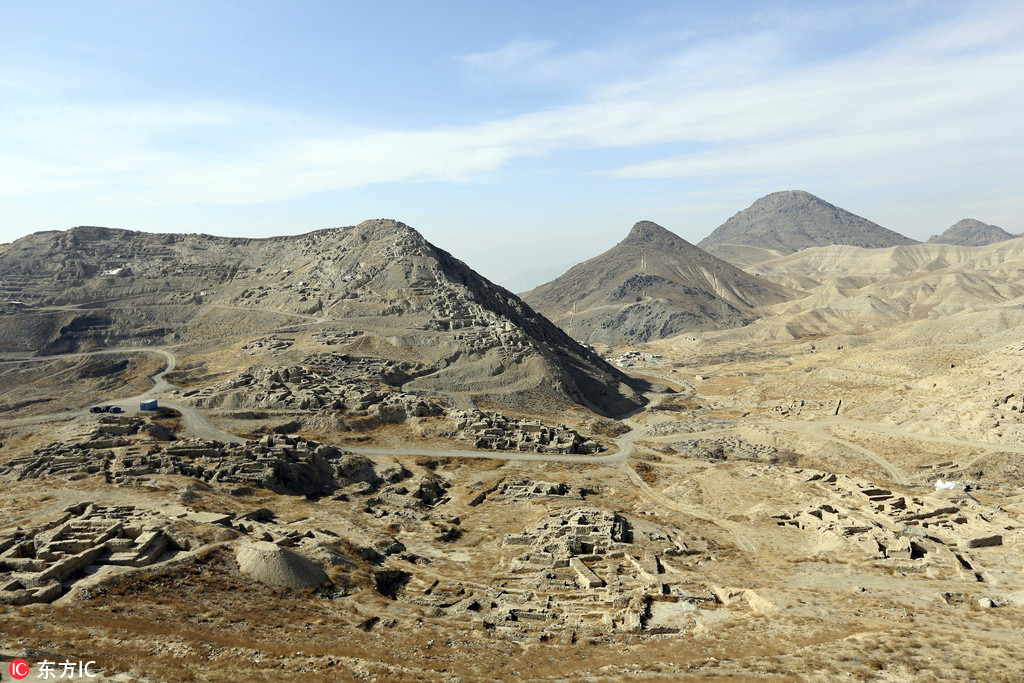 Mineral resources bring great potential for the economic development of Afghanistan and could contribute greatly to the country's self-reliance.
Besides many other valuable mines, Mes Aynak holds one of the world's largest untapped deposits and a 5,000-year-old archaeological site in the province of Logar contains an estimated 12.5 million tons of copper.
In 2007, Beijing-based China Metallurgical Group Corporation (or MCC) won the rights to extract copper from Mes Aynak. The company bid over $3 billion and promised to provide roads, a railway and a 400-megawatt electricity plant for the district where the mine is located. However, the work of the Chinese engineers stalled, perhaps in the wake of insecurity, which is the main barrier before trade and investment.
Government newspaper Kabul Times has reported that three members of MCC had a meeting with Hasina Safi, the Afghan acting minister of information and culture, to accelerate work on excavation of "historical relics around Mes Aynak". The MCC delegation vowed to support archaeologists in the Mes Aynak project area, the report said. Safi praised China for its cooperation, saying it indicates the good mutual relation.
Afghanistan also has huge potential energy. It is estimated to have the potential for producing 223,000 MW of solar energy, 23,000 MW hydropower energy and 68,000 MW of wind energy.
The Kabul government is pursuing railway track projects to contribute to regional connectivity, with the Turkmenistan-Afghanistan-Pakistan-India pipeline, the power project for Central Asia-South Asia, and 500 KW power transmission line of Turkmenistan-Uzbekistan-Tajikistan-Afghanistan-Pakistan.