The last champion of the Song brocade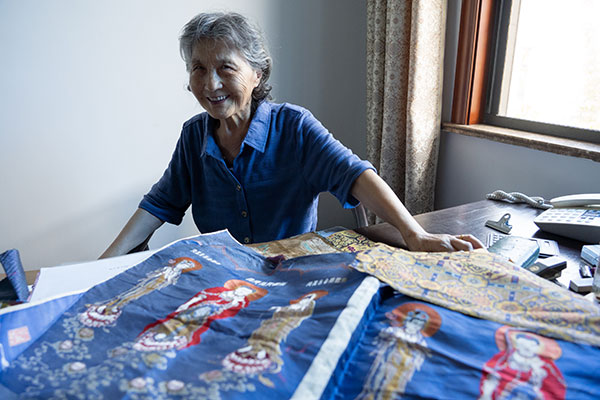 Qian Xiaoping may have been lauded as the person who revived the Song brocade, but the humble 79-year-old insists that she is merely "a copycat of her predecessors' innovations".
Named after the Song Dynasty (960-1279), the period during which it was invented, the Song brocade is China's most luxurious and complicated form of brocade silk. The fabric is characterized by its vivid hues, exquisite patterns and luscious, soft texture.
The Song brocade is considered to be among the trinity of revered brocade forms that represent the epitome of silk weaving, alongside Shu Brocade from Sichuan province and Yun Brocade from Nanjing, Jiangsu province. But unlike the other two forms, which are typically used as fabrics for garments, the Song brocade was also used as canvases for paintings and calligraphy works. As such, this particular fabric came to be associated with high society and the intelligentsia.
Having spent her entire career in the silk industry, Qian is renowned for reproducing The Land of Bliss, a Buddhist painting weaved using Song brocade techniques more than 300 years ago, in 2014.