At least 8 killed by flooding in Gansu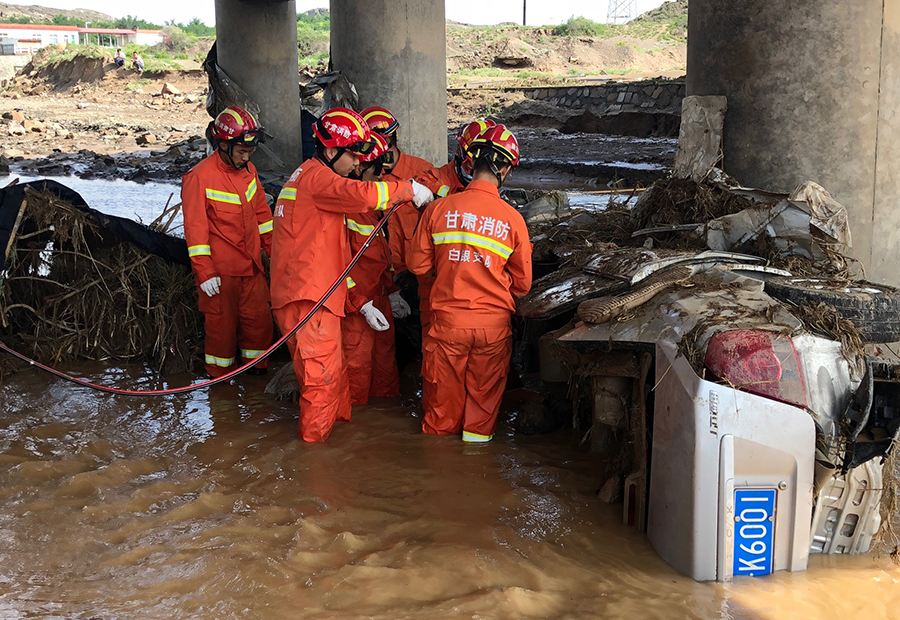 Torrential rain hit the eastern part of Gansu province between Thursday night and the wee hours of Friday, killing eight people and leaving two missing, the provincial government said on Friday.
A search for the missing was underway.
In Jingyuan county, two people were killed and one was missing when floodwaters pushed three cars off a road and into a riverbed that usually is dry at about 10 pm on Thursday.
In another part of the county some 80 kilometers away, a hotel was flooded, leaving six dead and one missing.
Local flood control authorities launched a level-four emergency response, the lowest of a four-tier disaster response mechanism.