Medical cooperation for a healthy BRI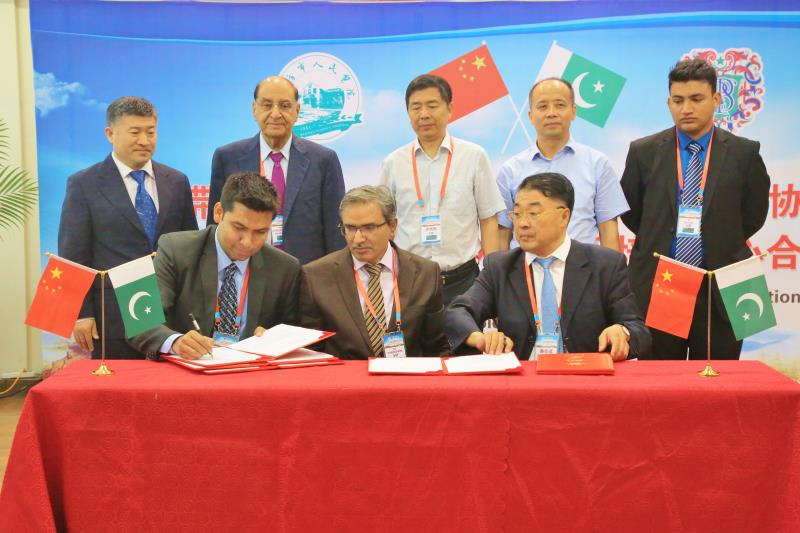 A fast-growing population, growing number of diseases and increased complexity makes it difficult for a country to take care of its healthcare issues. Collective efforts by multiple countries are necessary to combat global health problems, which all span beyond one sovereign border. China's Belt and Road Initiatve can play a pivotal role in this deathly serious issue.
This year marks the fifth anniversary of the initiative, and 10 years have passed since China successfully hosted the Summer Olympics in 2008. Since coming to China in 2006, I have witnessed the country's rise. China's developments in healthcare have been simply amazing.
From the Summit of Global Health Leaders, I shared my idea for a "health corridor" connecting BRI countries to share their expertise, services, technology and research in the healthcare sector. China's National Health and Family Planning Commission has put forward recommendations and suggestions about the health corridor and healthcare infrastructure in BRI countries, and the planning phase is progressing to the implementation phase.
This year a number of forums have been held to heighten healthcare cooperation. The most important of these is the Belt and Road International Medical Education Alliance, founded by 49 medical education institutions in China and other countries, especially institutions along the Belt and Road, for the purpose of sharing global healthcare resources, complementing each other's advantages, promoting mutual benefits and enhancing overall integration. The vision of BRIMEA is to increase the quality of medical education for nations along the Belt and Road and continue the development of global medical education and healthcare.
Another important alliance is the University Alliance of the Silk Road, centered at Xi'an Jiao tong University and supporting BRI with research as well as fostering understanding and academic exchange. This October the Alliance of Belt and Road Tropical Medicine will be established to strengthening prevention and control of neglected tropical diseases, and enhance full-scale and in-depth cooperation on tropical medicine among Belt and Road countries and regions.
China Ministry of Health has started a new project to send Chinese doctors to BRI countries to provide services in remote areas. One such project was started in Jinan, where 26 specialist doctors trained locals in general skills and medical English, to prepare them to serve in their destination countries. As director of the program, I feel immense pleasure to be part of the BRI for the betterment of common people and health services.
Pakistan itself is an important part of the Belt and Road Initiative, and the China-Pakistan Economic Corridor is one of its most important projects. With Pakistan population's exceeding 209 million this year, it will become the fifth-biggest country by population. The healthcare needs of the country have increased a great deal. According to data from the Pakistan Bureau of Statistics, there is 1 bed for every 1,593 people in Pakistan and 1 doctor for every 1,073. The CPEC and BRI can play an important role for the improvement and expansion of healthcare facilities in Pakistan. As a result, many healthcare projects are being carried out in Pakistan. An emergency hospital constructed by the Red Cross Society of China in the port city of Gwadar was inaugurated last year, which will provide locals with advanced healthcare facilities. A $100 million hospital at Gwadar has also been included in the CPEC plans, and work is underway.
Pakistani and Chinese medical institutions have also started cooperation on medical facilities, scientific research, expertise sharing, innovation, medical training and international exchanges. This further cements ties between the two countries' health care industries.
These alliances will prove to be the beginning of a new era for cooperation between Belt and Road countries, especially China and Pakistan, in the healthcare sector. We have a lot to learn from each other.
Mummhaad Shahbaz is a Phd student of general surgery on CSC Scholarship, School of Medicine, Shandong University, and a research fellow at Qilu Hospital, Department of General Surgery.
The opinions expressed here are those of the writer and do not represent the views of China Daily and China Daily website.
Most Viewed in 24 Hours
China Views