Belt and Road Initiative five years later
Share - WeChat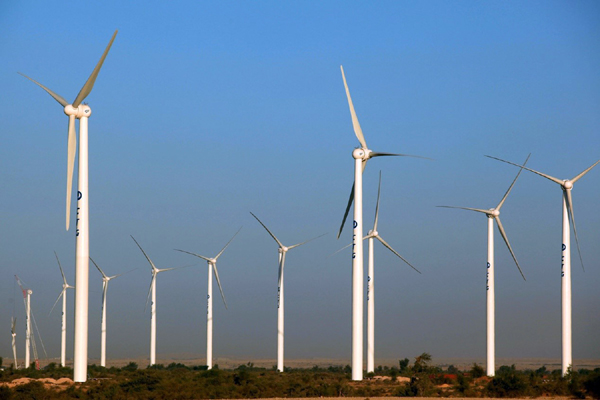 2018 marks five years of China's Belt and Road Initiative (BRI), which was launched by President Xi Jinping's visit to Kazakhstan in 2013. Since then, the BRI has become a centerpiece of China's foreign policy. This endeavor consists of five key components, namely infrastructure development, strengthening political cooperation, uninterrupted trade ties, financial integration and people-to-people exchanges. The BRI is an ambitious initiative to revive the ancient Silk Road Economic Belt across Eurasia and the Maritime Silk Road across South East Asia, the Indian Ocean, the Middle East and Africa. According to various estimates, it covers two thirds of the world's population. It also covers six corridors spanning across Asia, Europe and Africa. For instance, China Pakistan Economic corridor (CPEC) which is most prominent and the pilot project of BRI. The other corridors are: Bangladesh-China-India-Myanmar, China-Indochina Peninsula, China-Central Asia-West Asia, the New Eurasia Land Bridge and the China-Mongolia-Russia. Most notably, it is an outward approach when most of the western world is looking inward.
One would argue, why has BRI become a corner stone of China's foreign policy? Why is China so committed to invest billions of dollars for this grand strategy? The significance of BRI needs to be understood in the context of President Xi's "China Dream" that is rejuvenation of a China that is prosperous and well engaged with the international society. In this respect, Xi's ideology is to make China a great power and global economic leader. In the first decade of 21st century many scholars argued that 21st century will be an Asian century; a grand strategy like BRI can really prove that it is Asia's century. It can be argued that even if BRI succeeds to a small extent, it could draw the wider region into a virtuous cycle of trade and prosperity.
Over the past five years, the BRI has started to become a reality. During these five years, numerous infrastructure development projects - building high-speed railways and roads for connectivity - have been initiated in countries involved in BRI routes. Since the start of BRI, hundreds of freight trains have made trips to different cities in Europe. Under BRI, China and Thailand have jointly initiated a high-speed railway project from Bangkok to Northeastern Province of Nakhon Ratchasima to improve transportation infrastructure. There are several other infrastructure projects in other South East Asian countries. For instance, Jakarta-Bandung high-speed railway in Indonesia and China-Laos Railway among others.
BRI's recognition is growing both within and outside China. According to Center for Strategic and International Studies, from 2014 to 2017, the awareness of BRI has tripled in international arena. The best example of BRI's recognition is through China's successful hosting of the BRI summit in 2017 which was attended by almost 30 world leaders and representatives from nearly 110 countries. One could argue that the BRI has brought a spectacular opportunity to the region of Belt and Road countries to break free from the vicious cycle of poverty and under-development. BRI has brought great opportunity for the developing countries especially landlocked countries in Central Asia to connect with other markets through this endeavor.
In the first phase of the BRI, China has initiated a number of infrastructure and development projects in BRI countries but one of the fastest moving projects is CPEC, a $60 billion investment. The connectivity of Gwadar port with China's western region has created new supply and logistic chains. Pakistan's former prime minister Nawaz Sharif during his speech at the BRI forum in 2017 stated that through CPEC, China and Pakistan are reaping the benefits of interconnected development. Twenty out of 43 projects that were confirmed in the beginning of CPEC have been completed or are under completion.
According to the available data, 157 projects under the CPEC will be completed gradually. CPEC is the flagship project of BRI; it has gained great importance in China and Pakistan's foreign policy. This project has already created 60,000 jobs and it is expected to generate hundreds of thousands jobs and benefit millions of families when completed. If CPEC achieves its desired results, experts envision that it will eventually be a game changer for South Asia. Five years of CPEC have infused vitality in Pakistan's economy. In 2013, prior to CPEC, economic growth rate in Pakistan was 3.5 percent; in 2017, it increased to 5.97 percent. It is expected that if all the projects go smoothly, Pakistan's growth rate can increase to 9 percent. As CPEC projects are showing signs of rapid development, there are three main challenges to focus on, namely economy, environment and security.
There is no doubt that BRI has emerged as a project of the century. BRI will enable China to make friends and partners in international arena which is indispensable for China's peaceful rise. The most important feature BRI is that it is not creating any bloc either against the US or any other leading powers in the world unlike the "Cold War." China's model of development is starkly based on multilateral approach and is win-win approach for the third world countries that experienced decades and centuries of imperialism and had neither prosperity nor infrastructure development.
Asif Amin is a doctoral candidate at School of International and Public Affairs, Jilin University in Changchun, China.
The opinions expressed here are those of the writer and do not represent the views of China Daily and China Daily website.
Most Viewed in 24 Hours
China Views