East African bloc meets in Khartoum to boost peace process in South Sudan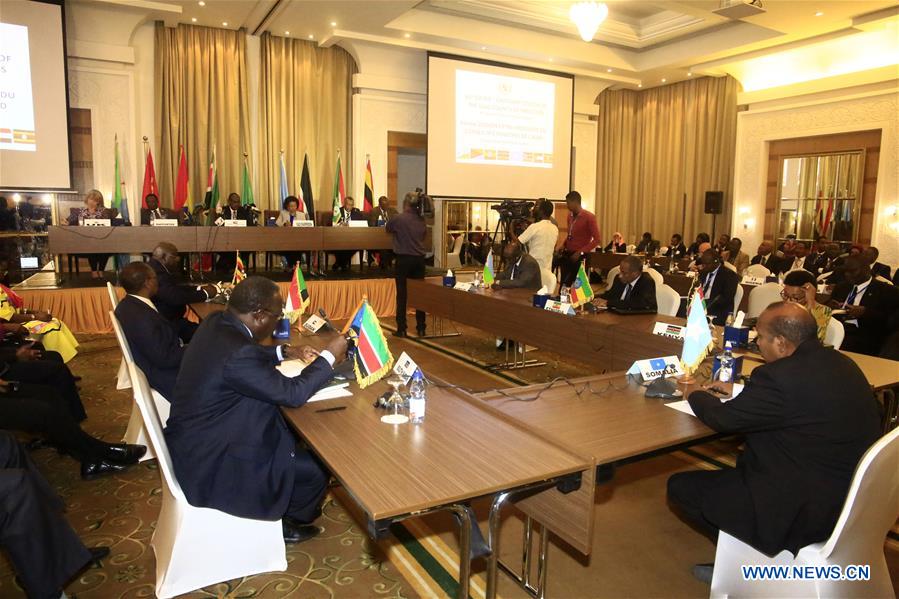 KHARTOUM - The East African trade bloc Intergovernmental Authority on Development (IGAD) on Thursday kicked off an extraordinary ministerial session in Sudan's capital Khartoum to boost the peace process in South Sudan.
In his address at the opening of the 64th extraordinary session of the the Council of Ministers of IGAD, Sudanese Foreign Minister Al-Dirdiri Mohamed Ahmed said the meeting aims to give a new spirit to the negotiations over South Sudan and set out a timetable for the implementation of the peace deal signed by the conflicting parties in Khartoum on Aug 5.
"With this new spirit, we are very hopeful that the region will all come together until peace is finally arriving in South Sudan," he noted.
Hirut Zemene, Ethiopia's State Minister for Foreign Affairs, said the signing of the deal over power-sharing and security arrangements by South Sudanese rivals reflects the ability of the African countries to resolve their issues within the African framework.
She commended Sudan's role in reaching the peace deal, expressing hope that the agreement would bring lasting peace to the new-born state.
Meanwhile, British Minister of State for Africa Harriett Baldwin said the signing of the Khartoum agreement on the outstanding issues of power-sharing in South Sudan represents an important step in the peace process in the country.
"Over the significant challenges ahead of us, we can build on the progress in Khartoum to work toward a brighter South Sudan of peace, prosperity and democracy," said Baldwin, who is also the representative of Sweden, Norway and the United States to the meeting.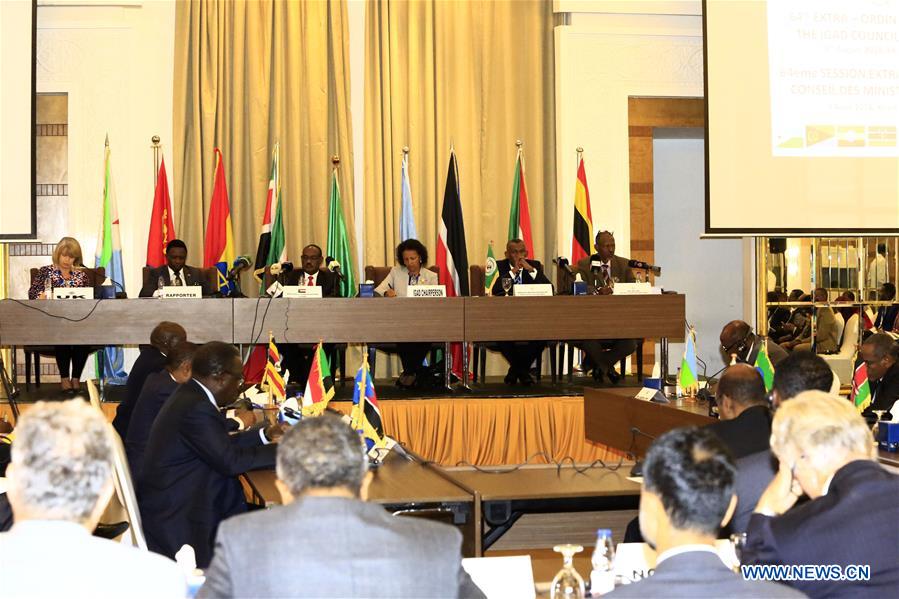 On Aug 5, South Sudan's conflicting parties signed a final peace deal in Khartoum on power-sharing and security arrangements.
The deal was signed by South Sudanese President Salva Kiir, major opposition leader Riek Machar and representatives of other South Sudanese opposition factions.
It stipulates that Kiir will continue his post as President during the transitional period, while Machar will be the first Vice President among the four vice presidents from different political parties.
Under the agreement, the transitional cabinet would be composed of 35 ministers, including 20 ministers from the government, and nine from Machar-led Sudan People's Liberation Movement-in-Opposition (SPLM-IO).
The deal stipulates a transitional national legislative body would be composed of 550 members, with 332 from the government, and 128 from the SPLM-IO.
South Sudan has been witnessing a civil war since December 2013, which has left about 10,000 dead and millions of others displaced.