Modern-day oasis offers refuge in heart of Taklimakan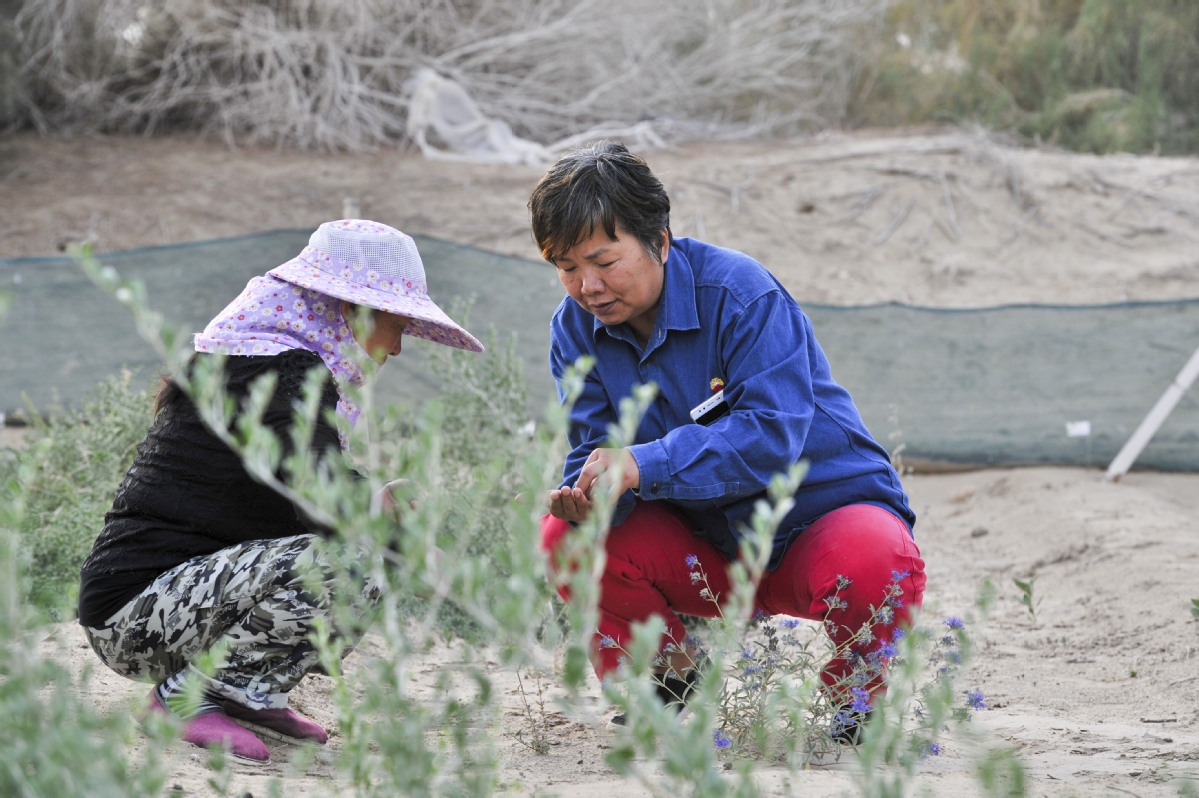 Chang Qing knows Tazhong well, having been a frequent visitor for 18 years. Without her, the town may have been buried by the sand.
Her name means "forever green", a prophetic choice given her chosen career. As a botanist with the Xinjiang Institute of Ecology and Geography, she has helped with the afforestation project that protects the highway.
She has spent nine months in the Taklimakan every year since 2000, and helped build the world's only botanical garden in the center of a desert.
"There are hardly any distractions here, so it's easy to concentrate on work," she said. "The community here is closer for it."
She has sown more than 400 species of plants in the sandy soil, and watched 240 kinds survive. Her work has made the "heart" of the Taklimakan green and vibrant.
As the clock ticked to midnight, Yang and a co-worker staggered tipsily back to their rooms. Yasin turned off the stove and joined his wife, cleaning the tables. Barat returned to his truck to bed down for the night.
The shop lights go out and the town falls silent. In the darkness, the only light and sounds come from occasional vehicles.
Tomorrow will be another day in Tazhong; one with new travelers and their stories.
Xinhua