Eat beat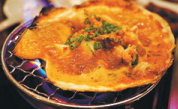 Scallops at midnight
Near D Lounge, Infusion and Scandal-three popular bars in Beijing's Sanlitun area-Shinya Shokudo (Midnight Canteen) is a restaurant that provides a place to enjoy gourmet food late into the night. It combines Japanese cuisine and Western cooking methods to offer up calorific delicacies and craft beer to satisfy late-night cravings. Their signature scallop dish involves placing live scallops in the oven with garlic and olive oil and grilling them until the juices begin to boil.
No 4 Gongti Beilu, Chaoyang district, Beijing. 010-6500-7939.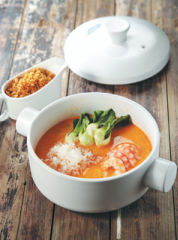 Jiangnan classics
First established in Singapore in 1991, Crystal Jade now has 120 restaurants across the world and has been extensively recommended by the Michelin guide. It has now landed in Beijing with its new brand, Crystal Jade Jiangnan Restaurant. The food at Crystal Jade transports clients to the dreamy "homeland of fish and rice", China's southeastern Jiangnan region, with the first bite. Classic dishes include chopped celery with dried bean curd, steamed fish from Taihu Lake, and sweet-and-savory stir-fried eel.
L4, North Zone, China World Mall, No 1 Jianguomen Avenue, Chaoyang district, Beijing. 010-8595-0956.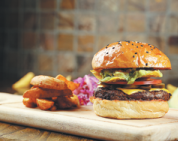 Mexican food safari
Q Mex's third Beijing branch, focusing on a California-style interpretation of Mexican cuisine, has recently opened. The Q Mex Bar& Grill Shuangjing boasts a brand-new design concept, leveraging Latin-inspired interior design to complement and enhance the food. The new menu has been created by executive chef Marcus Medina and his kitchen partner, Peter Zhang. Every year, the two travel around Mexico on a "food safari", exploring the local cuisine and finding inspiration for their menus. Their must-try Taco Burger was a winner at the 2017 Beijing Burger Cup.
L1-06, Space 3, Yuecheng Center, Chaoyang district, Beijing. 010-8770-0668.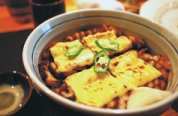 Fresh takes
The Shuangjing area of Beijing recently became home to a new Japanese restaurant, Hexing, that brings experienced Japanese-cuisine chefs together with the best ingredients from around the world. Two chefs cook in front of the diners while explaining the ingredients and cooking methods to interested customers. They update their menu each week, adding the most seasonal ingredients to their dishes.
Building 19-3, Shuanghuayuannanli, Chaoyang district, Beijing. 010-8770-4542.