China's 40-year reform in pictures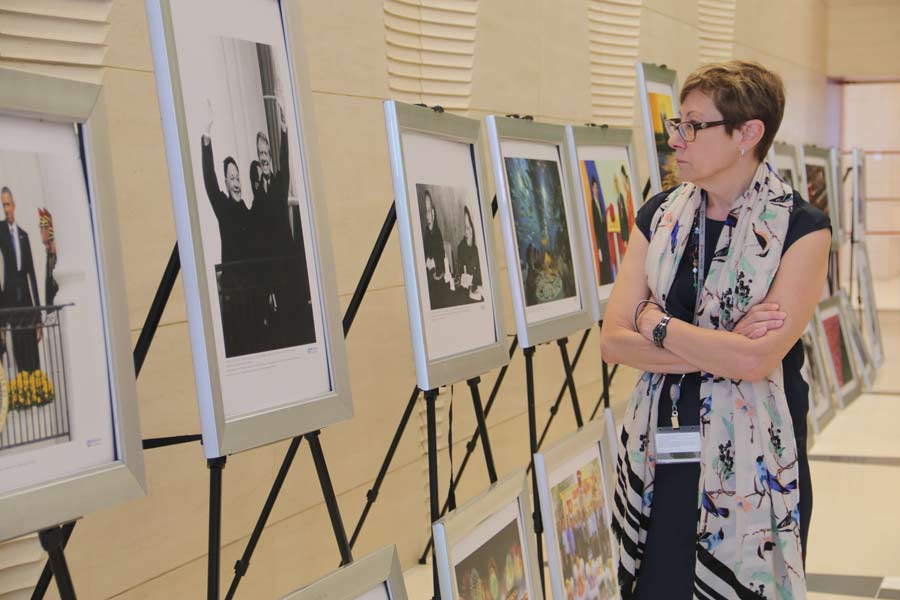 A photo exhibition celebrating the 40th anniversary of China's opening-up is open to the public in the lobby of Bank of China's New York branch in midtown Manhattan.
The 50 photos, provided by the China News Agency, capture some of the greatest moments in China's historic transformation over the past 40 years.
From former Chinese leader Deng Xiaoping meeting then US President Jimmy Carter at the White House in 1979 and the first Chinese beauty contest in 1985 to share bikes choking China's streets today, the photos chronicle the country's increasingly thriving economy and society.
"I especially like those old ones, the black and white photos, for example the one with the first television set that someone bought — it humanizes the whole process. The variety of accomplishments of reforms in China are pictured beautifully here," said bank vice-president Amy D'Addetta.
Robert Powers, an employee of the bank who is awaiting approval to work in Beijing, said the exhibition is "absolutely" helping him know more about China.
"Putting what China is into images makes Chinese culture a lot easier for Westerners to understand," he explained. "China's reform is remarkable for where it's coming from. You see the rapid development in technology, infrastructure and everything."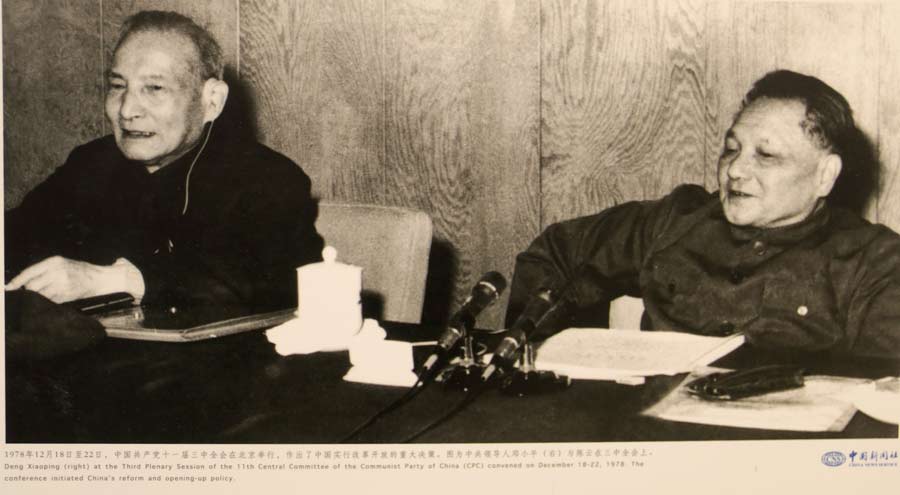 In December 1978, a meeting was held in Beijing targeting China's economic reform as a national policy. In 40 years, China has succeeded in lifting a majority of its population out of poverty. Now, more than 700 million Chinese people have increased their living standards. China's contribution to world poverty reduction has reached 70 percent.
Since China began its economic reform policies, China's economy has achieved rapid development throughout every province. The country has experienced GDP growth at an average annual rate of 9.5 percent and is now the second-largest economy in the world.
"Bank of China itself benefits so much from China's opening-up," said Huang Xiaojun, executive vice-president of the New York branch. "That's why we hold the exhibition at our New York office's brand new lobby — to let our American friends know what we have accomplished during the past decades."
Huang said China's opening-up policy also paved the way for US-China relations.
"China opened-up in 1978 and then established diplomatic relations with the US in 1979. We have been building the bridge for US-China economic cooperation since 1981. Although the US and China are going through some trade disputes, we believe it's only a short term problem," Huang said.
The exhibition will last through Aug 12.
Contact the writer at judyzhu@chinadailyusa.com.