More and more Turks practice Tai Chi to ease stress of city life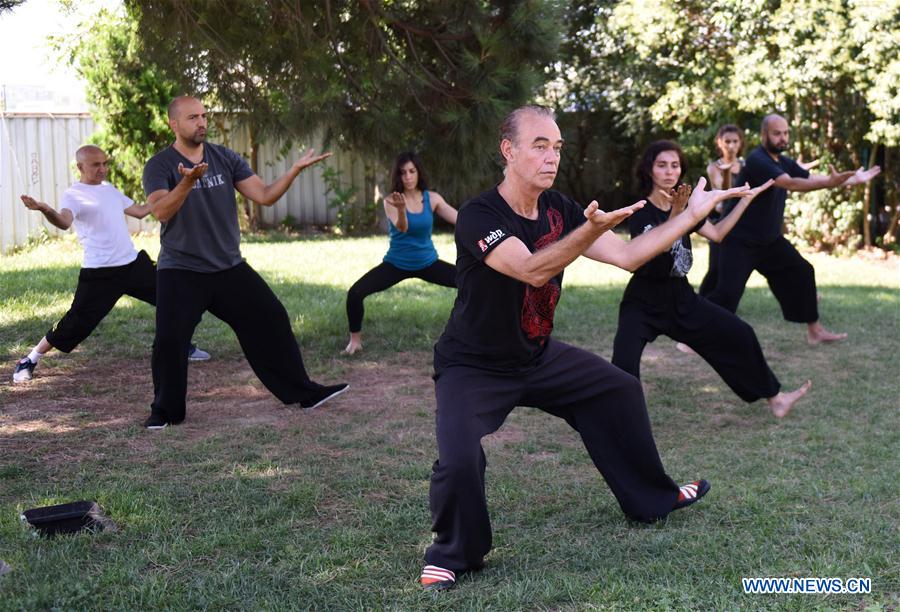 ISTANBUL - Murat Baltaoglu, a Turkish advertiser, arrived at a park in central Istanbul early on Thursday in a hurry to attend his Tai Chi class.
He practiced the Tai Chi moves, an ancient Chinese martial art, along with his 10 peers, all barefoot on the grass. They were trying hard to follow their instructor while repeating his moves simultaneously.
Tai Chi has recently become an appealing activity, especially for those who feel stressed out living in big cities like Istanbul, according to Mustafa Karslioglu, deputy head of the Turkish-Chinese Cultural Association.
"They are increasingly trying to avoid stress and chaos of city life by practicing Tai Chi," he said.
For Karslioglu, the association is the biggest sponsor of Tai Chi groups in Istanbul to meet people's growing demand in attending Tai Chi classes.
"We opened a large number of courses in sports halls, dancing halls, and yoga centers during the winter months," he noted. "Since the beginning of summer, a growing number of people have filled parks and green areas in Istanbul to attend the classes performed in nature."
"The Tai Chi combines slow movements, meditation and breathing exercises while bringing a physical and spiritual calmness to life," Esat Atac, a Tai Chi instructor, told Xinhua in the park while his students were doing warming-up moves.