Piggies in the middle of animal welfare efforts
China's pork industry is at the center of moves to raise awareness of ethical standards of farm production. Yang Wanli reports.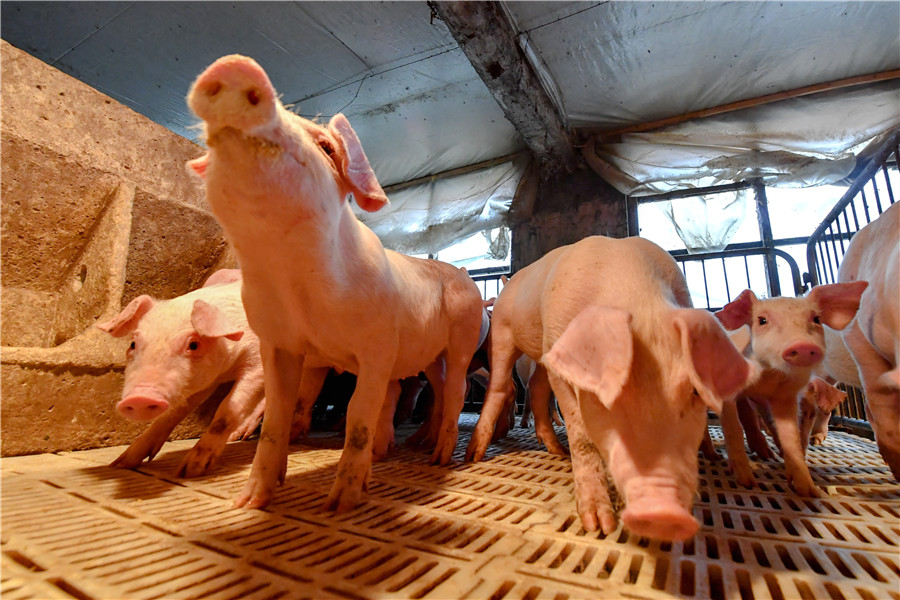 Yao Huide started a pig farm in the southern province of Guangdong in 1998, but it wasn't until he visited a number of modern counterparts in Europe and the United States in 2005 that he began to understand how the use of technology could make his business more profitable.
Unlike most pig farms in China, which are dominated by the stench of excrement, the Western farms used automated services to clean, feed and even transport the animals. In addition to the modern facilities, Yao was deeply impressed with the foreign farmers' ideas about raising livestock, especially the focus on the mental health of the animals.
Rather than restricting sows to refrigerator-sized cages for their entire lives-a common practice on Chinese farms and regarded as a safe, but cruel way of guaranteeing the production of piglets-the pigs were allowed to walk and play freely, with pregnant sows only being confined for a few days before and after delivery.
"I saw pigs living happily in open areas. Their health and that of their piglets were significantly better than in China as a result of these advanced rearing concepts," Yao said. "As a businessman who earns a living by raising pigs, I reassessed our traditional model and realized that modern methods should be introduced in China."
In 2007, he started a revolution at his farm, which supplies his other business, Guangdong Dexing Food Co. A 300-square-meter "sports field" was built, providing enough room for 50 sows to move freely prior to pregnancy. The ground was covered with sand and hay, and a number of toys were left for the pigs, such as wooden cubes and sticks they could bite on.
The farm also introduced the concept of "group rearing", only confining pregnant sows in a cage for a month during the latter stages of pregnancy and the piglets' weaning period. The rest of the time, the animals were kept in a 1,600 sq m feeding room, which was divided into 16 separate areas for different groups of pigs.