Increased US defense budget can set off arms race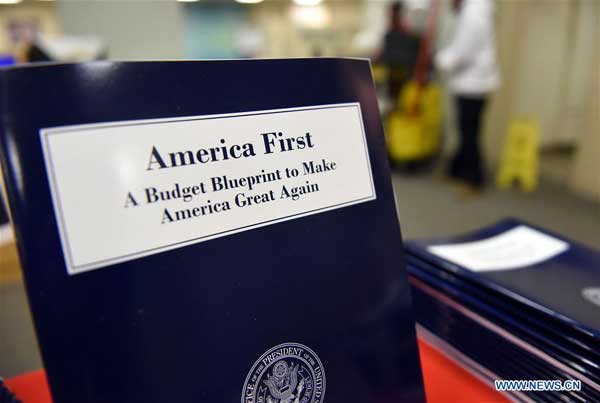 On August 1, 2018, the US Congress approved in a record speed the defense budget for the year 2019. The bill, which has earmarked a total budget of $717 billion, making it a record in more than 40 years, announced a 2.6 percent pay increase. An increase in salary may be an incentive for Americans to join armed forces, but most of the budget will go for the acquisition of R&D, weapons, and ammunition. Acquisition of weapons and ammunition means further destruction of humanity. Every country has its own armed forces, but limits them to specific requirements such as defensive needs or to some extent for deterrence purposes, but when a country does not shy away from striking other nations far away, then you need an obvious superiority of military capabilities, which is why the US needs to increase its defense budget. However, it is the tax money of common citizens in thec and they may ask for accountability and moreover the reasons to such costly endeavors. The US economy is not in a good health, where the government does not have enough funds to pursue infrastructure projects for the citizens, the people may ask the US administration to set-up priorities in spending so that domestic issues may be addressed.
The increased spending, however, might have an impact on the rest of world. Definitively, the increase in defense budget is target oriented, and the targeted nations may also need to respond in a similar manner. That may lead to another arms race in the world. There is a possibility that other nations may also compromise on national development and repurpose funds to counter US military supremacy.
Any arms race is a direct threat to human life. Civilized nations, and individuals condemn the loss of human life in any part in the world.
China has been a victim of colonization and has suffered a lot, but it decided to live in peace and spend all its energies on development. As a result, China has pulled 700 million people from poverty and the nation has developed overall. The quality of life in China is much better than many countries in the west. The purchasing power and lifestyle in China has led many to wonder about China's development.
There must be several reasons for China's rapid development, such as visionary leadership, hard-working nation, reforms and attractive policies, etc. But I believe Chinese approach of working toward peace has been instrumental. China has forgotten all disputes with its neighbors and other nations. All their energies have been focused on nation-development. The economy was the main focus, and welfare of common was priority. As a result, China has emerged as a second-largest economy and geo-political world power.
The Belt and Road is a message of "peace, harmony and development". Under BRI, connectivity, trade and interaction among nations are promoted. It is the peaceful means of developments. Recognition of BRI is increasing worldwide. Around 80 countries have already joined BRI; the latest inclusions are Nepal in the month of June, and Senegal on July 2018.
Pakistan is supportive of BRI since its inception and China-Pakistan Economic Corridor is the pilot project. It is being executed smoothly and early harvest projects of it are being enjoyed by Pakistan and China as well. It is a role model and the rest of world may follow it.
The world is in dire need of peace, economic development and social welfare is our goal. The world may re-think and focus on humanity. It is expected that big countries may lead and set-up examples for others to see.
The author is a non-resident fellow of the Center for China and Globalization, National University of Sciences and Technology, Islamabad, Pakistan. The opinions expressed here are those of the writer and do not represent the views of China Daily and China Daily website.

Most Viewed in 24 Hours
China Views