Optimism after talks lead to peace deal, govt reforms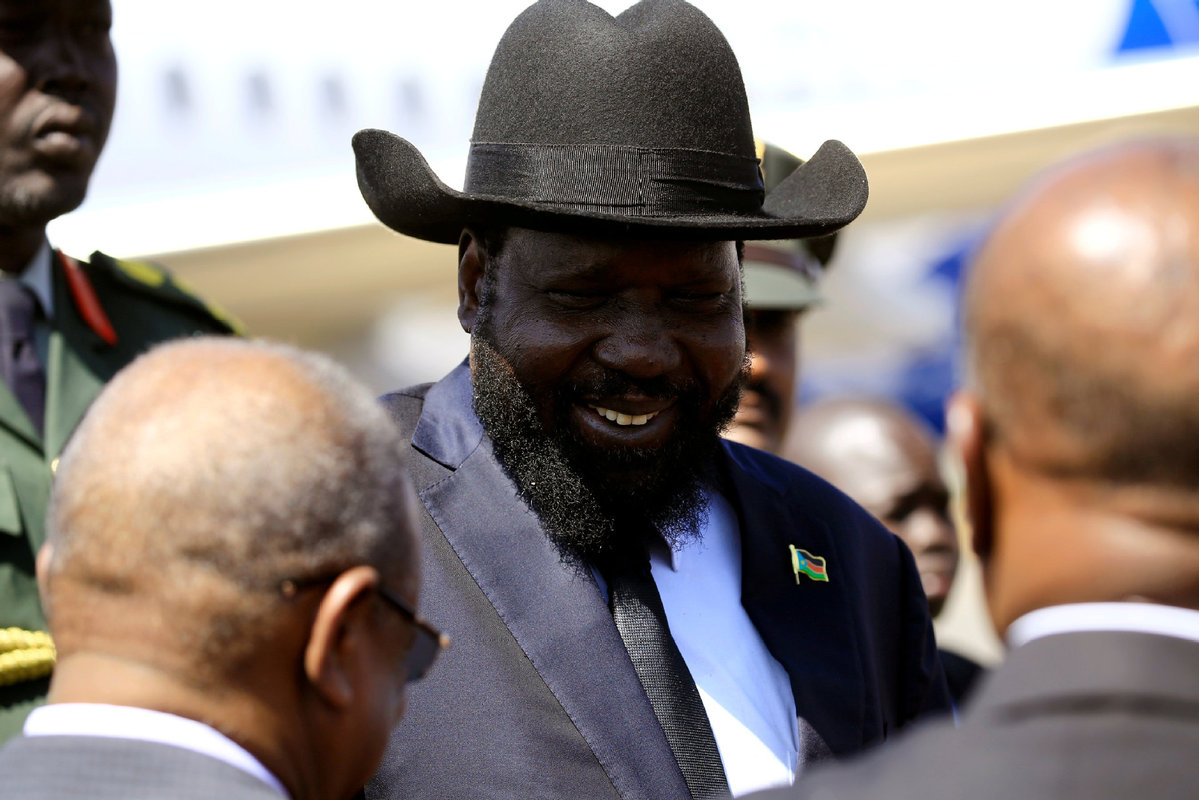 African security experts have hailed the signing of a new peace deal between South Sudan's warring parties, saying it brings stability and hope for the people of the youngest nation in Africa.
The deal, reached on Sunday in the Sudanese capital Khartoum through talks brokered by the Sudanese government with a mandate by the Inter-Governmental Authority on Development in Africa, was signed by South Sudanese President Salva Kiir Mayardit, major opposition leader Riek Machar and representatives of other South Sudanese opposition factions.
Under the agreement, a transitional cabinet would be composed of 35 ministers, from both the government and the opposition, including 20 ministers from the government, and nine from the Machar-led Sudan People's Liberation Movement-in-Opposition (known as SPLM-IO).
The deal further stipulated a transitional national legislative body composed of 550 members, with 332 from the government, and 128 from the SPLM-IO.
South Sudan has been witnessing a civil war since December 2013, leaving about 10,000 dead and millions of others displaced.
United Nations Secretary-General Antonio Guterres on Monday said it was "an important step" in the revitalization of the Agreement on the Resolution of the Conflict in South Sudan (or ARCSS), which was signed in 2015.
The secretary-general's deputy spokesman Farhan Haq said in a statement: "Recalling earlier agreements signed between the parties, the secretary-general urges all parties to work in good faith and demonstrate their commitment to fully implement and to finalize the revitalized ARCSS as soon as possible," said Haq.
Agreement
Arab League Secretary-General Ahmed Aboul-Gheit on Monday lauded the agreement to achieve comprehensive peace and restore security, stability and national reconciliation. He expressed hope that the agreement would end the division and the five-year civil war.
Peter Kagwanja, a scholar at the institute of Diplomacy and International Studies, at the University of Nairobi and National Defense College in Nairobi, Kenya said the brokered deal means the government and the opposition have agreed on fundamental issues.
"This also means that the country is ready to find solutions on power sharing and security arrangements and restart its socio-economic development," said Kagwanja.
He commended the involvement of regional governments in the peace-making process and said commitment by Sudan, Djibouti, Kenya and Uganda buoys its implementation.
Xinhua contributed to this story.