Almond growers fret tariffs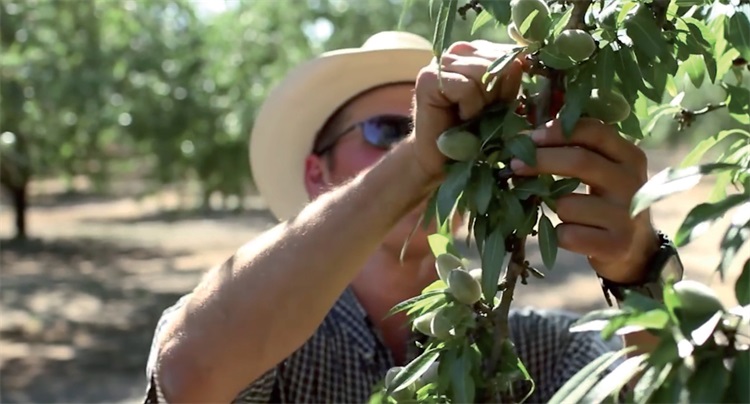 With record harvest of 2.45b pounds, California farmers face duties by China, other nations
As a record harvest season arrives, California's almond growers are anxious over reduced demand due to new tariffs imposed by other countries.
California's almond industry, projected to yield a record 2.45 billion pounds of crop this year, faces retaliatory tariffs in China, Turkey and India.
China imported 151 million pounds of California almonds last year, making it the third-largest overseas market. The duty on US almonds in China has gone up from 10 percent to 50 percent now after two rounds of tariffs — in April and July.
"The impact now is more anxiety, because we don't know what it's going to be in the long run," said Jake Wenger, an almond grower in Modesto, California, and vice-president of Stanislaus County Farm Bureau Board.
"When you have one harvest a year, you are basically working all year spending money on pest control, fertilizer and water, and hoping that at the end of the year you make enough money to cover your cost and then make a little bit yourself. Nobody wants to work for free or lose money," said Wenger.
The industry's two biggest concerns are importers' requests for delaying shipment on existing contracts for the 2017 crop, and an overall reduction in contracting for the new crop, said Richard Waycott, president and CEO of the Almond Board of California, a non-profit representing more than 6,000 almond growers and processors.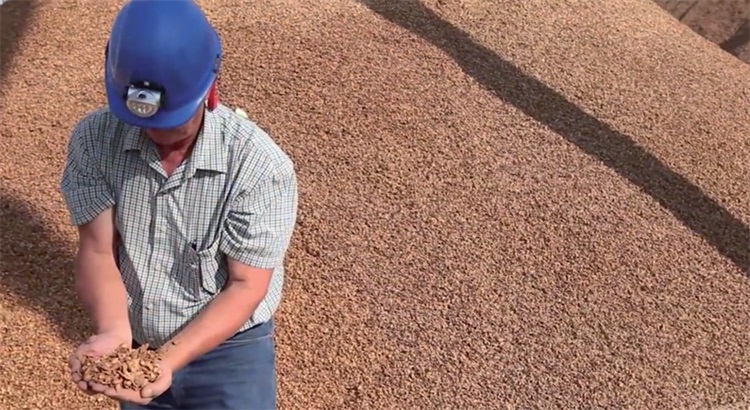 "What we are seeing is uncertainty that has been in the marketplace for several months now is affecting normal buyer-seller relationships and contracting for a new crop," he said.
According to the board's monthly position report, the exports to China in June dropped to almost half of that of the same period of last year. Two factors played a role in the changing shipment volume: postponement on some shipments and a record shipment last year, said Waycott.
California produces almost all US commercial almonds and 82 percent of the global supply. Almonds, which brought $5.16 billion last year, are California's third-most valued commodity.
The only viable supplier to China, on a limited basis, would be Australia, which negotiated a free trade agreement with China five years ago. The tariff on Australia's almonds will drop to zero on Jan 1.
"I know many Chinese buyers are attempting to buy from Australia to avoid the tariffs on US products, but the volume is not sufficient to satisfy the Chinese demand," Waycott said.
"Another impact would be Chinese buyers would favor other nuts, like macadamia nuts, or hazel nuts, until the situation is resolved. They just have to switch for a while from one nut to another. That will probably be the case in the coming months if the tariffs are not reversed," he said.
The board has been actively investing in China for about 30 years. Its consumer education program in China is the largest one outside of the US.
"The almond industry in California has a long-term commitment to China. We understand that our countries are going through a difficult time right now, but we are confident that we will return to a significant growth in China for almonds. We will continue to be a long-time partner in the nut business in that country," said Waycott.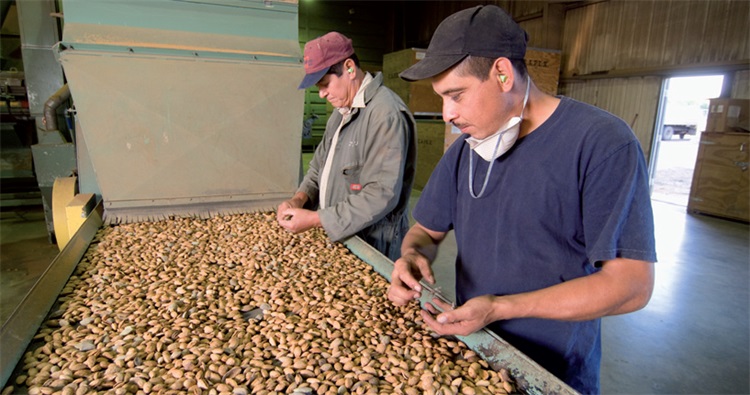 From a grower's perspective, the only thing they can do to control the negative impact is to control costs — use less fertilizer, cut down on labor where you can, said Wenger.
"Farmers are price takers not price makers. We get paid the price that people are willing to pay for our products," he said.
The industry will get a better idea where the prices will be within probably three months, by which time the growers will be wrapping up the harvest, but they won't see the full picture until about a year from now when they get final payment, said Wenger.
"We hope by then we can have trade agreements that can get rid of the tariffs. As a grower, we lean on our elected leaders to develop trade policy that allows fluid movements of US goods and commodities into the world market," he said.
"When we start seeing tariffs and getting into kind of a trade war, it impacts the producers more than it impacts the politicians negotiating the agreements. For producers, the thing we really want to see is to be able to market our products on a global scale and in a fair and equitable manner," he said.
Contact the writer at liazhu@chinadailyusa.com