Point system brings down complaints about dogs
Share - WeChat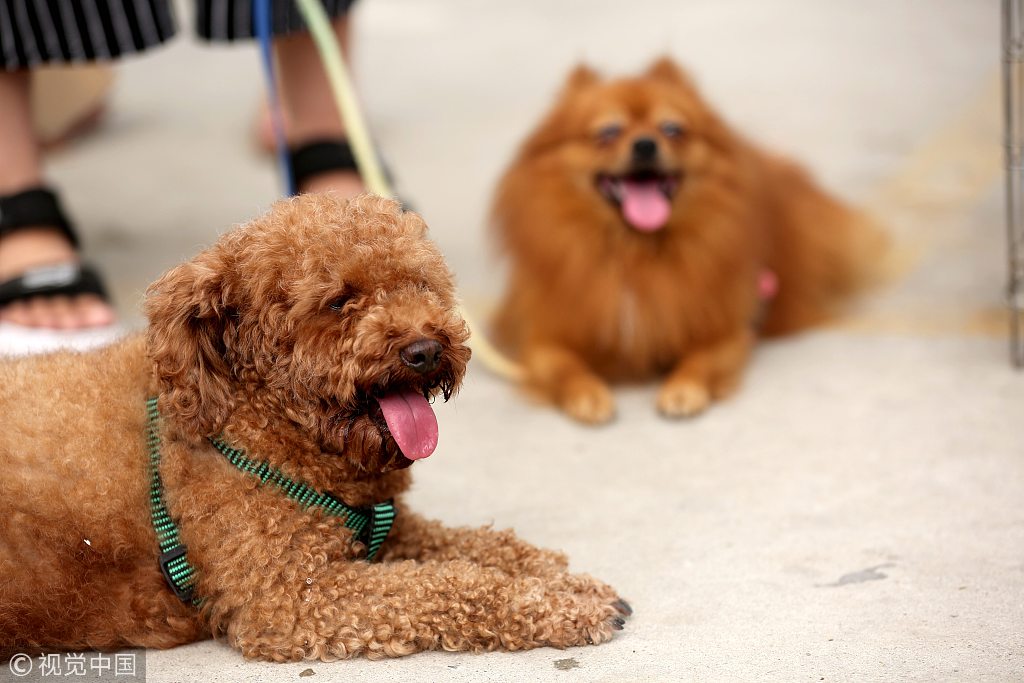 A demerit points system of regulating dog-keeping has brought down complaints about dogs biting people and disturbing people's life by 65 percent in 2017 compared over 2016 in Jinan, capital city of Shandong province, according to social security branch of Jinan police bureau.
The demerit points system introduced in January 2017 regulates dog owners who are found walking dog without leash and dog certificate, and whose dogs disturb people will be deducted three points for the first time, six points for the second time and for the third time they will be deducted 12 points which means they have to go to designated places to study regulations on keeping dogs.
For the third time, their dogs will also be temporarily taken away until they pass the exams on dog-keeping regulations.
During the past one and a half years, a total of 1,430 dog owners were fined, of whom 122 were deducted 12 points and joined the study of dog-keeping regulations. Thanks to the regulations, complaints about walking dogs without leash also went down by 43 percent in 2017 over 2016.