Allies uneasy as US restores Iran sanctions
Teheran says delivery of new ATR planes 'positive' gesture by Europe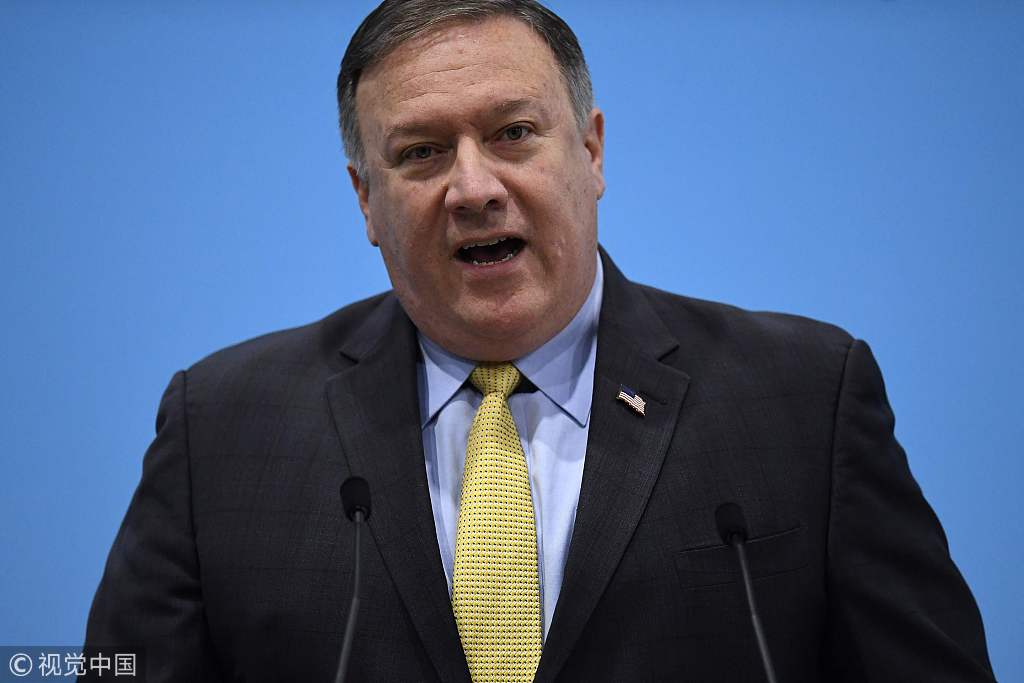 WASHINGTON/TEHERAN-As the US government readies to reimpose sanctions on Iran that were lifted under the 2015 nuclear accord, its European allies fear greater regional instability.
US President Donald Trump's withdrawal from the landmark agreement, signed by the United States and five other world powers, is one of the most consequential foreign policy decisions of his presidency.
Secretary of State Mike Pompeo said on Sunday that renewed US sanctions on Iran will be rigorously enforced and remain in place until the Iranian government radically changes course. While calling sanctions an important pillar in US policy toward Iran, he said the administration is open to looking beyond sanctions but that would "require enormous change" from Teheran.
Pompeo told reporters aboard his plane on his way home from a three-nation trip to South East Asia that the Iranian leadership were "bad actors" and said Trump is intent on getting them to "behave like a normal country".
Many US allies believe that such language is code for government change, according to two European diplomats involved in negotiations with the US government over how sanctions would be reimposed.
The sanctions that go back into effect on Monday cover Iranian trade in automobiles and metals, including gold. The US also has banned imports of Iranian products such as carpets and pistachios and revoked licenses that allowed Iran to purchase US and European aircraft.
Iran acquired five new European commercial planes on Sunday before the sales were cut off.
The ATR 72-600 passenger planes landed at Teheran's international Mehrabad airport on Sunday morning.
Abbas Akhoundi, Iranian minister of road and urban development, said it is a positive step by the European Union to fulfill its obligations subject to the bilateral deals signed in the aftermath of the 2015 international nuclear accord.
He also expressed hope that Iran's cooperation with European countries, as well as with China, Russia, India, Turkey and neighboring states, will help Iran tackle the existing difficult situation due to the US sanction threats.
However, the last and most significant sanctions-those on Iran's oil sector and central bank-will be restored on Nov 4. Iranian oil sales are a crucial source of hard currency.
The nuclear deal lifted international sanctions in exchange for Iran agreeing to restrictions on its nuclear program. UN inspectors said Iran was complying with the deal, but Trump argued that it didn't do enough to curb Iran's "malign activity" in the region.