Washington's approach to agreements abnormal: China Daily editorial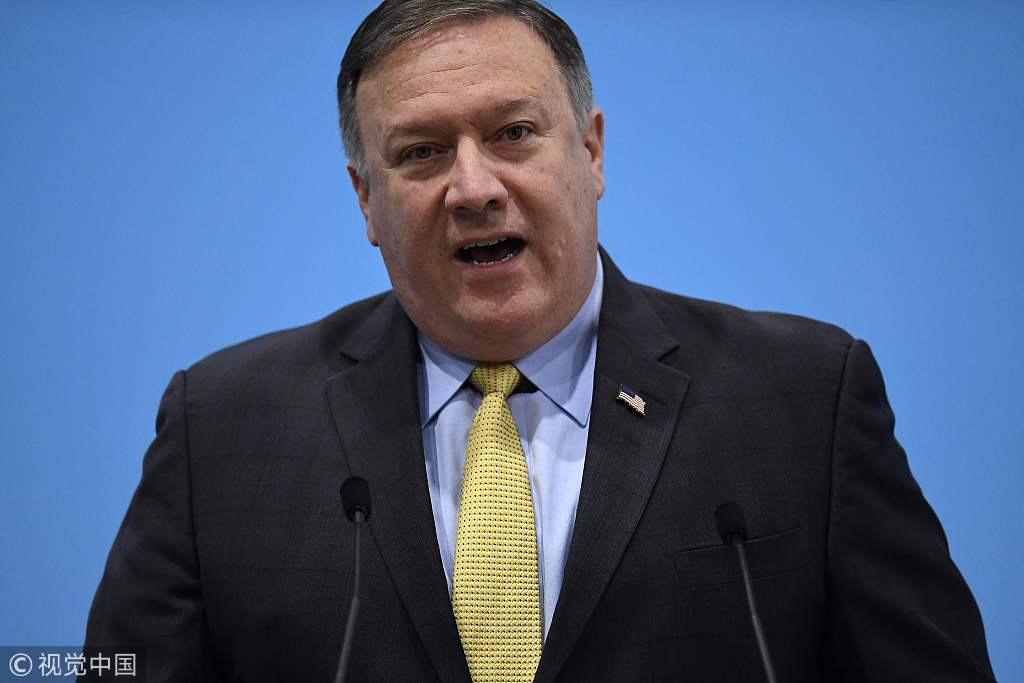 US Secretary of State Mike Pompeo said over the weekend that the United States is set to revive sanctions on Iran that were previously lifted under the 2015 nuclear deal reached between the Middle East country and the so-called P5+1 group of powers.
Speaking on Sunday on his way home from a three-nation trip to South East Asia, Pompeo told reporters on the plane that the US administration is ready to reimpose the sanctions and that they will be rigorously enforced until the Iranian government radically changes course.
Using the now familiar rhetorical tropes of the Donald Trump administration, he said that they were hopeful they could find a way forward "but it's going to require enormous change on the part of the Iranian regime". Which he helpfully spelled out as meaning — "They've got to behave like a normal country."
Which is the kettle calling the pot black.
It is the US whose actions are against international norms.
The Trump administration has no legal or moral grounds for unilaterally scrapping the deal (and this is not the first time it has gone back on such a diplomatic handshake).
In each of its nine reports since the deal was inked, the International Atomic Energy Agency, the international nonproliferation watchdog, has confirmed that Teheran has been in full compliance with the deal.
Rather than it being the Iranian regime that has committed "multiple violations of the agreement", it is the Trump administration that has violated it, stomping out of the room like a spoiled child that doesn't want to play fair when called on to do so.
Reimposing sanctions will only make the already hostile atmosphere between the US and Iran even more combustible. In response to the US threat to ban Iranian oil exports from Nov 4, Iran has said that it will not talk with the US under coercion and it has all but threatened to block the Strait of Hormuz.
A head-on clash between Washington and Teheran, even if on a limited scale, or the regime change the former is seemingly pursuing, will only further exacerbate the already fragile situation in the Middle East and produce dire consequences that even Washington might find hard to swallow.
The Iran deal, verified and approved by the United Nations Security Council, must be respected and safeguarded. Honoring agreements and commitments is the appropriate behavior of any normal country.
Most Viewed in 24 Hours
China stories