Back from the brink
Share - WeChat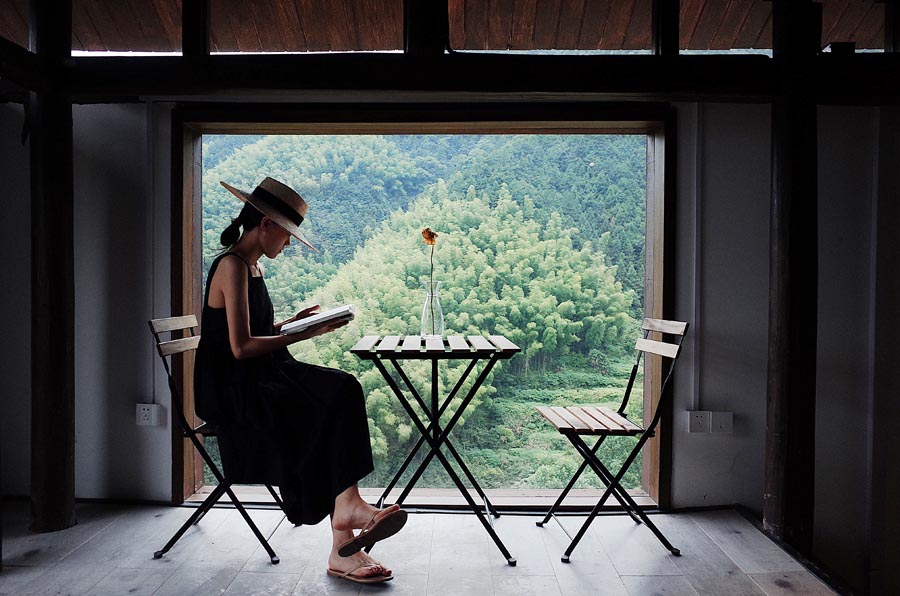 They have fought valiantly to survive the onslaught of progress, and now bookshops and rural villages have formed an alliance that has both parties smiling
As the bus climbs Zhaitouling Mountain in Songyang county, Zhejiang province, the vistas are punctuated with thick bamboo groves, lush green mountains and distant valleys. In short, the kind of scenic beauty with which much of the southwestern part of the province is graced.
Half an hour later the bus reaches the summit, and an ancient village looms. Houses built with earthy yellow soil, wooden boards, gray bricks and rocks sit high and low along the summit. From here, 850 meters above sea level, Chenjiapu village, 640 years old, extends 200 meters down.
The village's location, its layout and and the way it is built give it the appearance of a citadel, and a solitary one at that, but if you wander far and wide around Songyang long enough you will find that there are more than 100 such villages just like it, of which 71 are on the national list of ancient villages.
More than 170 households are registered in Chenjiapu, for a total population of about 500, and the locals make their living mainly by growing tea, radishes and bamboo and producing dried bamboo shoots and dried sweet potato slices.
Now, as in many other ancient villages throughout China, urbanization and the promise of better incomes have prompted many villagers to go elsewhere to work or to study, and only about 100 people are left in Chenjiapu. Indeed, you get the feeling that the stalwarts left behind, mostly old farmers, are simply biding time as they wait for the death rites to be given to their village.