Suzhou Chinese orchestra to stage Chinese folk music in Portland
Share - WeChat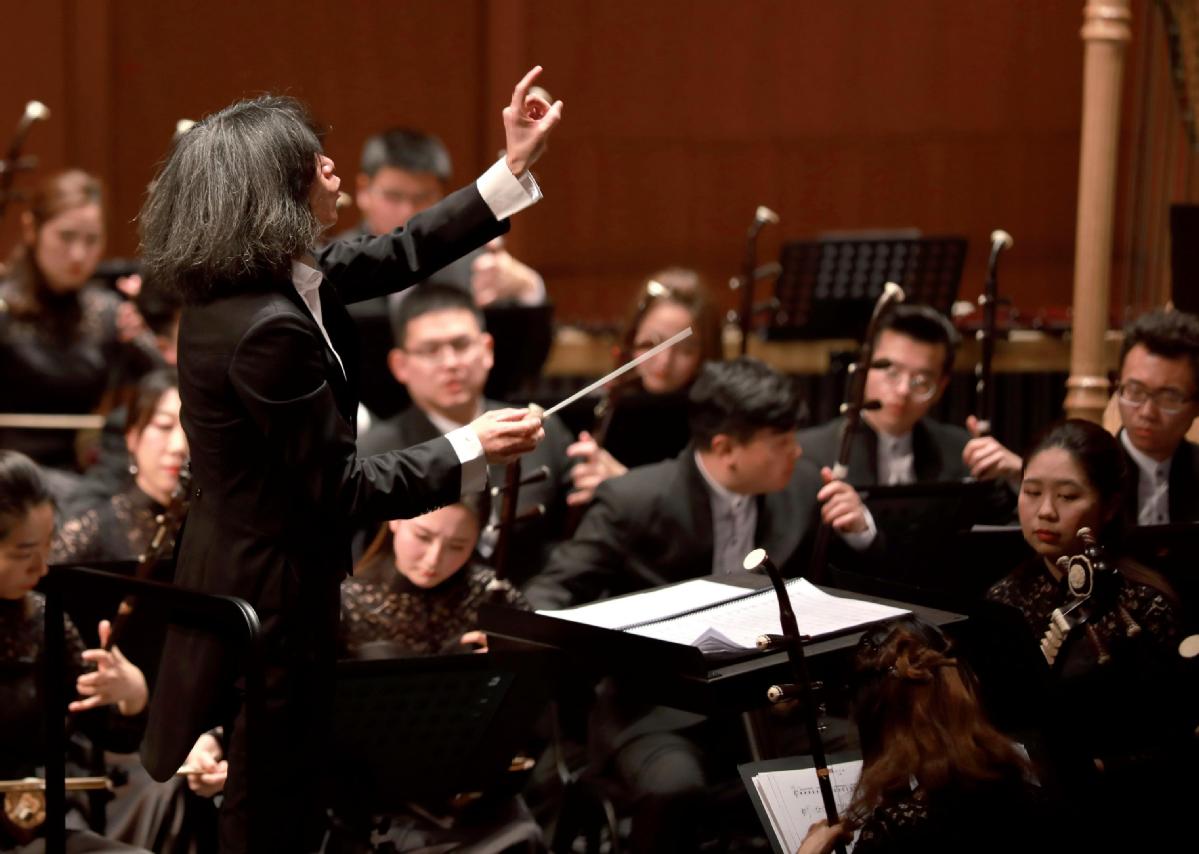 The Suzhou Chinese Orchestra will present music lovers in the US with a feast of Chinese folk music with the "Charm of Chinese Music Concert" on July 27 and 28 at Lincoln Performance Hall, College of the Arts of Portland State University.
The orchestra will stage the repertoire Festive Overture that has been the most popular among major orchestras in the past three decades since its creation.
It will feature the folk music of Peony Pavilion·Touring the Garden (Kunqu and Chinese Orchestra), which is adapted from a play of the world intangible heritage Kun Opera; Dream of Chuang Tzu, which interprets the mysterious aesthetics and ancient Eastern philosophy that "man is an integral part of nature"; Candide Overture, a work by renowned American musician Leonard Bernstein; Stephen Foster's My Old Kentucky home and Oh, Susanna, reinterpreted with Chinese national music philosophy; and Variations of Emotion and Macao Capriccio, folk orchestra works of high artistic quality created by the new generation of renowned Chinese composers.
"I imagine that I join many Portlanders in never having experienced an orchestra that is composed of both Western and traditional Chinese instruments. It will also be interesting to listen to both Chinese and Western compositions. I am so looking forward to their performance," Portland-Suzhou Sister City Association President Robert J. Fraser said.