Teachers shall be paid no less than civil servants, ministry says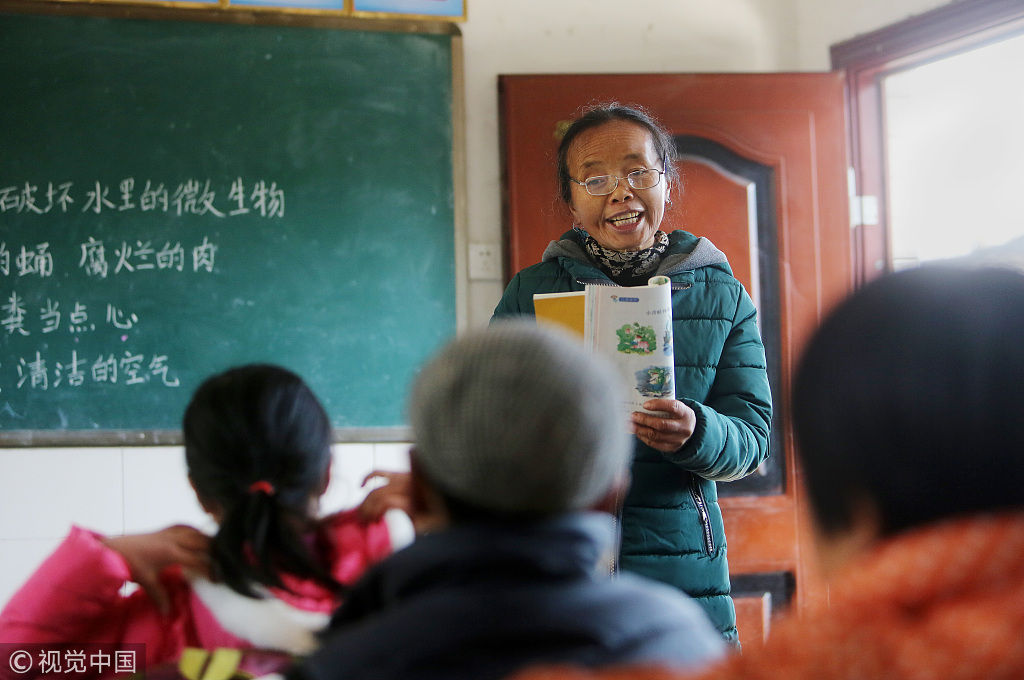 Local schools should ensure that the average wage of compulsory education teachers is not lower than that of civil servants, said a paper issued by the Ministry of Education recently.
It said that local schools should fully implement the nation's preferential measures for teachers, and ensure that teachers in public primary and secondary schools enjoy the same treatments as civil servants.
The paper also asked local governments to provide teachers with policy dividends, promote the tradition of respecting teachers and education, and commend excellent teachers.
In June, Premier Li Keqiang had stressed that the legal wage and treatment of compulsory education teachers must be guaranteed during his visit to a school in Northwest China's Ningxia Hui autonomous region.