Social fund joins to help preserve the Great Wall for the first time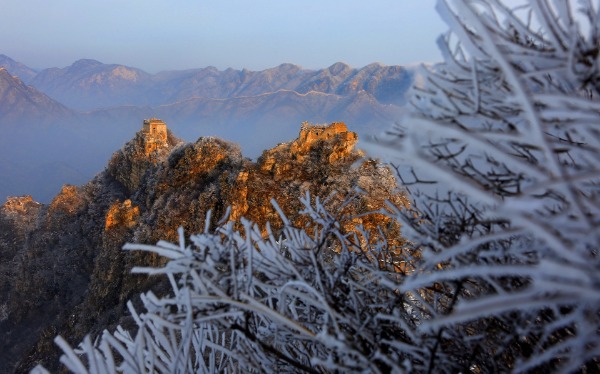 The renovation of a Great Wall section in Beijing has started, with the help of both governmental and social funds, according to a statement from the China Foundation for Cultural Heritage Conservation (CFCHC) on Wednesday.
The renovation project of the Jiankou section of the Great Wall in Beijing's Huairou district, co-sponsored by the CFCHC, the local township government, and Tencent's charitable foundation, is expected to be finished next June.
The Jiankou section, the most renowned part of the Great Wall thanks to its steepness and tortuousness, was built during the Ming Dynasty (1368-1644) and has suffered for years of weathering and man-made damage.
"This is the first time for us to work with non-government funds to renovate the Great Wall," said Li Xiaojie, director of the CFCHC, adding that the use of social platforms is expected to attract more attention towards the Great Wall and its protection.
Besides financial support, Tencent also pledged to better promote the culture of the Great Wall with its digital resources.
Before the renovation started, a WeChat mini-program called "Great Wall at the Moment" developed by the technology giant has been launched online, on which people can watch the live streaming video that shows the real-time views of the Great Wall.