Parenting by mobile phone: A curse to families of left-behind children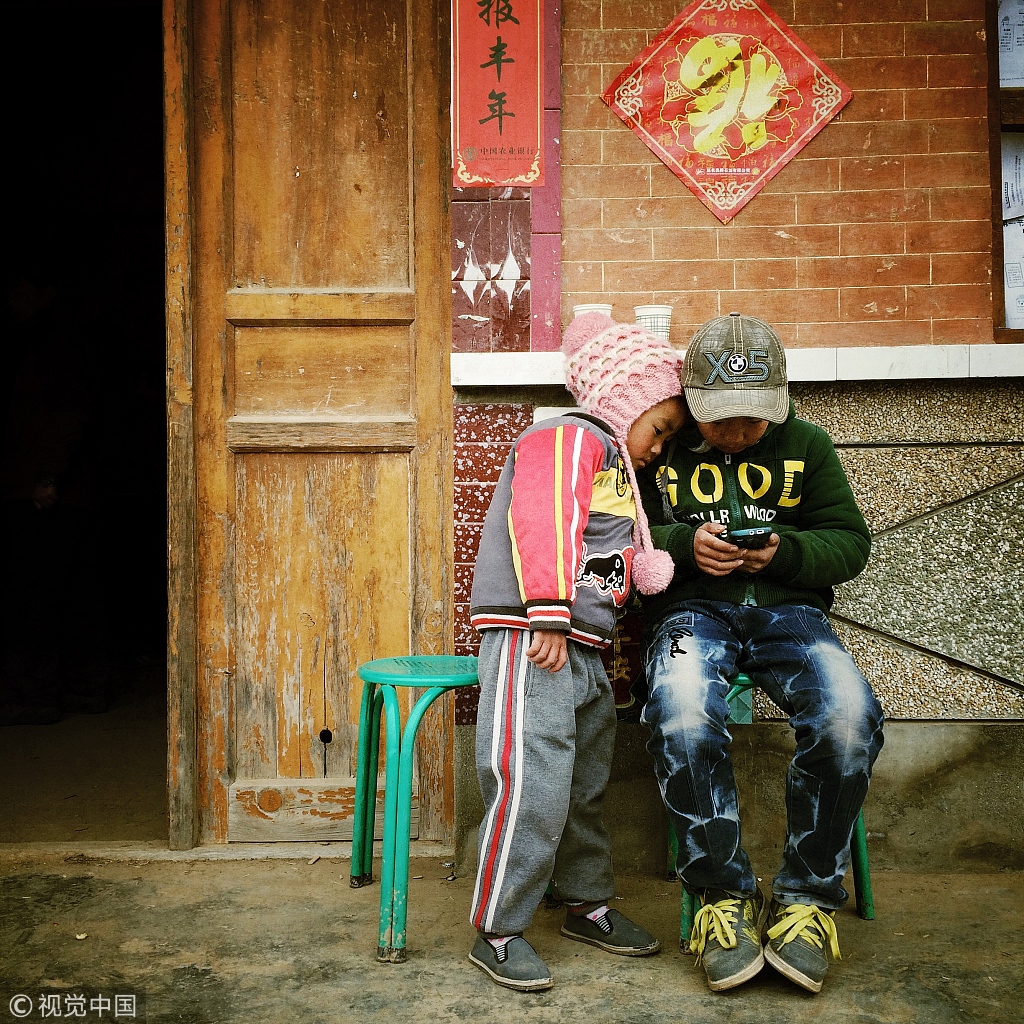 When Luo Dahong, a migrant worker in Zhouji village, Central China's Anhui province, returned home recently, he was puzzled by the reality and asked himself, "Where are the children?"
The village, where nearly 70 percent of parents are migrant workers like Luo, used to be boisterous in summer holidays as children were busy playing together.
But now it's a quieter scene as many kids increasingly prefer to stay in corners, staring at their phones without saying a word or even ignoring people's greetings, China Youth Daily reported.
Luo feels quite helpless about his kid's "mobile phone addiction", a phenomenon silently eroding childhoods.
According to a survey conducted by volunteers from Yangzhou University in over 400 rural families in Guizhou, Anhui and north Jiangsu province, playing with mobile phones for long periods of time has become an epidemic among rural teenagers. "Parenting by phones" is increasingly common in mountainous areas, especially for left-behind children.
Some children are "eating, walking, and even sleeping with cell phones in their hands," said the report.
The data showed that nearly 42.7 percent of left-behind children ages 12 to 16 have their own mobile phones, with more than 77.3 percent regularly using them to surf on the internet.
In addition, in many areas, rural children spend even more time on the internet than urban children, especially left-behind children.
"More than 31 percent of left-behind children in some areas spend more than two hours on their mobile phones every day during the summer vacation, and nearly 15 percent spend more than four hours online. Some 48.3 percent of the left-behind children are highly reliant on phones," said Liu Siwen, director of the survey.