When a market economy runs away
China Reform and Opening – Forty Years in Perspective
When a market economy runs away
Editor's note:Laurence Brahm, first came to China as a fresh university exchange student from the US in 1981 and he has spent much of the past three and a half decades living and working in the country. He has been a lawyer, a writer, and now he is Founding Director of Himalayan Consensus and a Senior International Fellow at the Center for China and Globalization.
He has captured his own story and the nation's journey in China Reform and Opening – Forty Years in Perspective. China Daily is running a series of articles every Thursday starting from May 24 that reveal the changes that have taken place in the country in the past four decades. Keep track of the story by following us.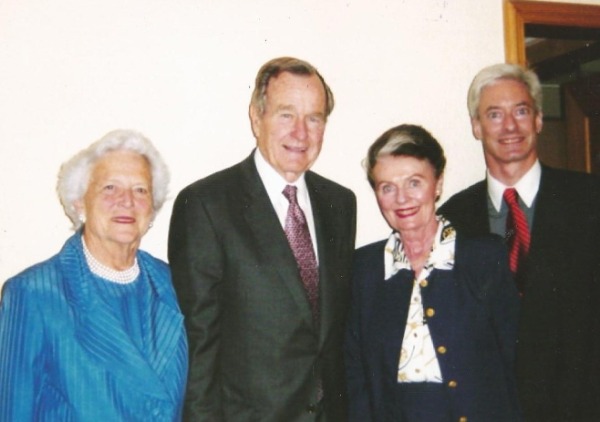 In 1992, the concept of a "socialist market economy with Chinese characteristics" was introduced. It was such a novel idea, a creative way to introduce the market economy, without changing socialist precepts. By adding "Chinese characteristics" the phrase unleashed all of the creative entrepreneurial spirit of the Chinese people that had been pent up for so many decades.
The spark had ignited. Innovative business ventures sprang up everywhere, in every corner of elasticity in the Chinese economy. Everyone was out to become rich overnight. At least that was the prevailing mindset. Then business enthusiasm got a bit carried away and soon everything was a bit out of hand. The economy began to spin out of control.
Prior to this time, China was an economy of material scarcity, leading to a pent up demand for anything and everything. This left the impression on anyone investing or doing business that China, that the nation represented an infinite market of potential demand. However, despite the enormous and sudden transformation occurring in coastal cities, much of China's interior remained poor. Real consumer purchasing power had its limitations.
The result: when an investment could not achieve its required return, the investor borrowed to cover overheads. One project developer raising capital often used the funds to cover another project's debt, and so on. Combined over investments in the early 1990s without long-term market analysis led to mish-mash of "triangle debts" that threatened to undermine China's economy, now finally in the full swing of reform.
With RMB 300 billion in outstanding inter-enterprise credits, China's banking system was brought to the verge of collapse. Moreover, state-owned enterprises had been borrowing from national, provincial, and local governments, often using one loan to pay off another. By 1996 China's Vice Premier Zhu Rongji faced the crisis of cleaning up a mess of triangle debts and state-owned enterprise insolvencies that threatened to unravel the very reforms he was fighting for. That year a program was introduced to clear RMB 100 billion yuan of inter-enterprise debt annually, with the lofty goal of wiping out RMB 300 billion yuan in debts within three years.
However, while clearing old debts, new ones arose. Why? Rather than using the money to clear and unlock the chain of interconnected debts, the enterprises were simply keeping the money for themselves, ignoring existing commitments and creating a whole new chain of inter-linked debt and credit obligations, in turn setting off new cascading serial debts, a multiplier effect, unforeseen by any economist.
In 1996 Vice Premier Zhu Rongji held an emergency meeting that challenged the status quo relationship between regulators, banks and real estate developers. He demanded that the concept of triangle debt be changed. Addressing everyone in the room he banged his fist on the table and declared, "We will no longer call it triangle debt. Whoever spends money must pay for it. Whoever invests, pays. Otherwise, go bankrupt!" The concept of bankruptcy was so alien in a system where everyone's concept was that everything would ultimately be backed by the state. It shocked the business community in a way that no statement every before had achieved.
By 1998 Zhu was faced with several technical choices to begin the long process of unwinding the debts and clearing them. The first was for the state to clear the debt of its state-owned enterprises by drawing on the government's then-foreign exchange reserves of US$145 billion. The second option was to transform debt to equity. All options were studied by looking at the debt crises of other countries, from Sweden's own debt-to-equity model to America's resolution trust experience. Zhu decided to pick and choose. The result was the creation of "asset management companies" established under each technically insolvent bank.
This solution in itself presented another set of different practical problems. In 1998 China lacked the financial resources to clear these debts. China's debt web was nationwide, whereas in Sweden it was highly concentrated. Unlike Sweden, China's state-owned enterprise debt imbroglio was largely due to management incompetence. So turning around debt-ridden enterprises meant more than re-financing. A simple cash injection only would ensure continued misuse of funds.
The solution was a hybrid drawing from both the Swedish and American experiences in tackling similar problems. It called for bad assets to be separated from the banks, but not cleared. China's fusion solution borrowed (but differed) from the two models for practical reasons. Sweden was able to simply sell off its companies with bad debt because the scale was relatively small. Swedish management was quite sophisticated, so turning these companies around was really just a question of refinancing. In America the federal government just wrote off the debts, which at that time it could afford to do.
Effectively, the asset management companies that were created in China were taking the debt from one entity and shifting it to another, then cleverly pushing it to global investment bankers who repackaged and listed the debts on international capital markets. China's asset management companies were another example of combining planning administrative measures with the tools of a market economy, using both while not discriminating against either.
China's banking system was reshaping, not through manipulating interest rates, but rather by slapping administrative edicts on the banks forbidding redundant lending, particularly on real estate or the manufacturing of products in over-supply. Credit was tightened across the board to reduce money in circulation. The reserve requirement on banks was raised to control money supply growth. Pumping up the nation's foreign exchange reserves through aggressive export promotion policies was emphasized to stabilize its currency, the Yuan.
Ironically, America would face the same debt conundrum exposed during the sub prime crisis that led to the domino effect collapse of global capital markets in 2008. Effectively, following the 1997 Asian Financial crisis, when capital rushed into the American markets a decade and a half of seeming prosperity was created in the "roaring '90s" when it was just a grand pyramid scheme of trading debt instruments alongside highly leveraged real estate developments, different, but not dissimilar to the state-owned enterprise triangle debt mess China faced a decade earlier. Many will be chagrined. Yes, it seems blasphemous to draw similarities between China and the America. But some things about human nature remain consistent wherever you go. One of them is greed. The other is risk.
Please click here to read previous articles.
Most Viewed in 24 Hours
China stories