Firefighters battling PTSD alone and in silence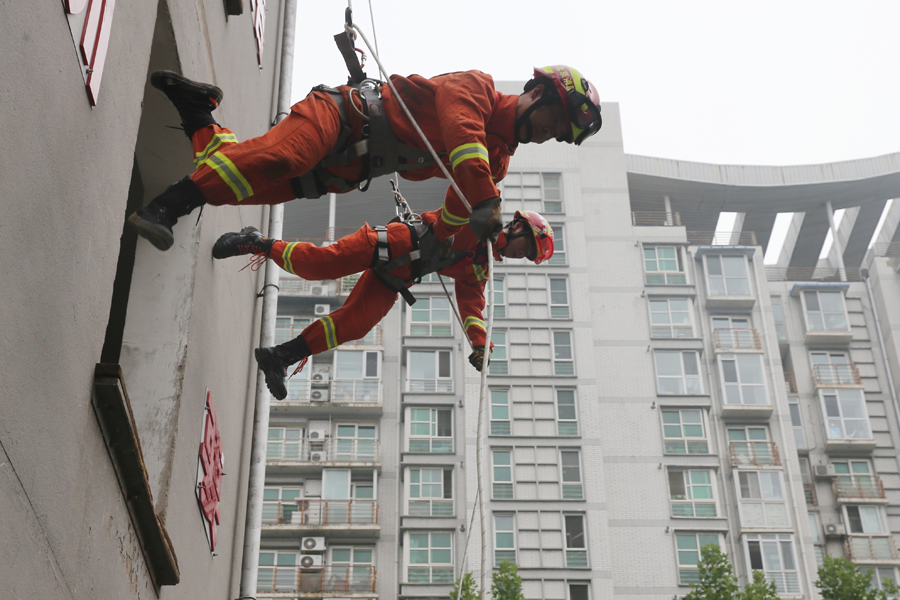 Many require psychological help to alleviate trauma triggered by scenes they witness in their working lives. Xin Wen reports.
Every time he returns to base after a mission, firefighter Wu Yadong throws away his used gloves and tries to forget what he has seen.
The 29-year-old, who is one of several deputy directors at the Wangjing Fire Bureau in Beijing's Chaoyang district, formed the habit after returning from a fire in which two seniors had been burned so badly that hardly any skin remained and their bones were clearly visible.
His training helped Wu remain rational and collected at the scene of the fire, but later he could not stop thinking about the fragility of life and the tragedy of accidental death.
Since then, when he returns to base after a mission, he refuses to think about the things he has just witnessed and discards his used gloves immediately so they will not remind him.
Many firefighters in China experience psychological trauma as a result of the scenes they witness during their work, and many admit to feeling more stressed than they had ever imagined before they started the job. Like Wu, most have developed their own coping mechanisms.
There are 170,000 firefighters in China, according to the Fire Department, which was part of the Ministry of Public Security until March when it became part of the Ministry of Emergency Management as part of an ongoing reshuffle.
In many Western countries, firefighters are provided with psychological counseling and assistance, but in China the mental trauma that can accompany their work is often ignored, which can result in long-term problems, especially as few firefighters are willing to seek help voluntarily.
A study of the psychological health of firefighters conducted nationwide by the Armed Police Academy of China in 2016 showed that 92.7 percent of those questioned had an anxiety-related disorder and 77.5 percent had depression.
According to the survey, most firefighters are ages 17 to 25, which means they are impressionable and can easily be affected by pressure of work or other people's behavior. Many admitted that they prefer escapism to facing up to reality in the long term.