Business community backs shared prosperity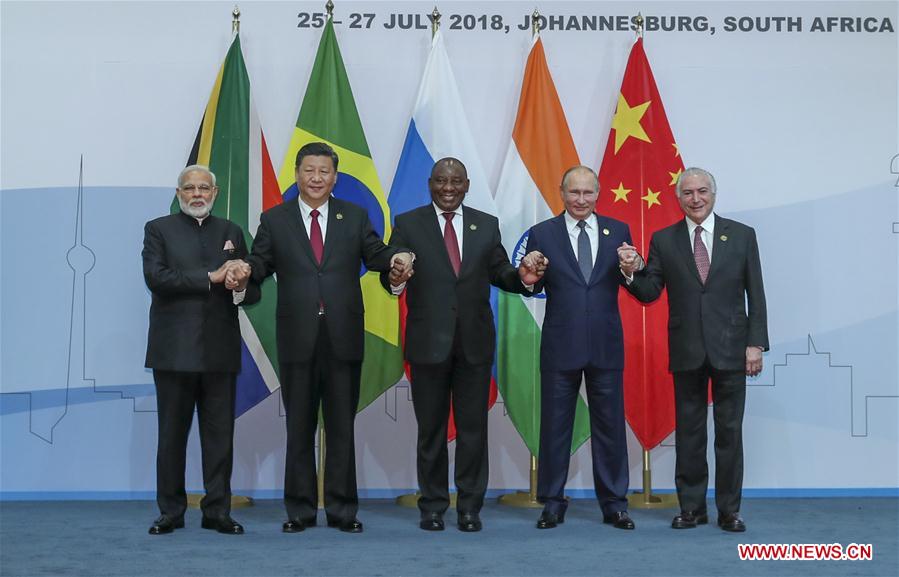 The Chinese business community has affirmed its support for an open world economy and its opposition to protectionism, calling it the only approach for the world to avoid recession and achieve inclusive, sustainable growth.
Speaking from the sidelines at the 10th BRICS Summit in South Africa, Sun Xiao, director general of the multilateral cooperation department of the China Chamber of International Commerce, said the business community backs proposals voiced by President Xi Jinping.
He said China had the largest business delegation in history attending the BRICS Business Forum, part of this week's summit, calling it "an indication of our confidence in the BRICS goals".
In reference to Xi's speech at the forum, Sun said the president has confidence in the future of the bloc because of abundant natural and human resources and the commitment to trade and economic partnerships.
"It is therefore imperative that the business community stays united and supports multilateralism to drive development in the bloc," he added.
Sun said challenges can be overcome through elimination of trade barriers and by encouraging investment within the bloc. The total economic volume of BRICS countries accounts for 23 percent of the world's total, while foreign capital inflow into BRICS economies stands at only 12 percent.
"Mutual investment within the bloc is only 6 percent of total foreign investment. So we can see that the potential is far from being tapped."
Governments need to strengthen policies and enhance review and approval efficiency and the capability for intergovernmental cooperation to increase the level of mutual investment within the bloc, he said. In addition, facilitating visas by lowering the threshold for work permits and simplifying requirements would attract global talent and promote development of the digital economy. Inclusive growth can be achieved by using mobile payment platforms more widely and through the sharing economy, digital education and health.
"We should deliver more dividends to benefit the people and facilitate their lives while also promoting industrial development of BRICS countries, digitization and upgrading the manufacturing industry," Sun said.