Chifeng aims to lure more self-drive tourists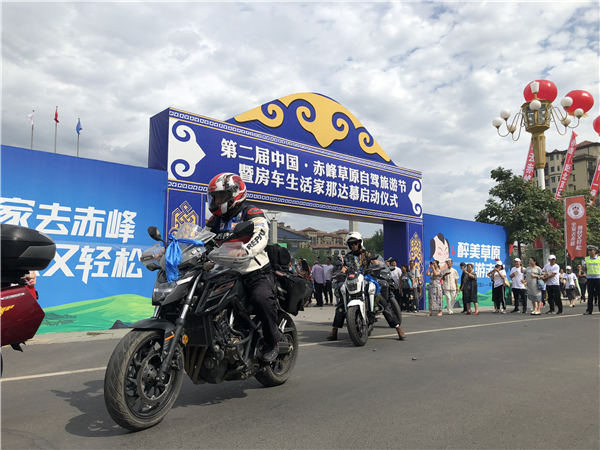 Chifeng in Inner Mongolia aims to lift its profile as a tourism destination by hosting international events, says Yang Guang, vice-director of the local commission of tourism development.
On July 14, more than 600 travelers departed from a square in the downtown of Chifeng to take part in the city's second self-drive festival - a four-day trip to stone forests, lakes, water-meadows and grasslands using bikes, motorcycles, automobiles and recreational vehicles.
Wang Yongsheng, 47, a Beijing motorcyclist says self-driving tours are a practical way to travel on the vast expanse of grassland. And that this allows him to fully enjoy the special landscape of Inner Mongolia. He adds that it is relatively safe to travel with such a big group.
The past year has witnessed 50 self-drive clubs organizing group tours to Chifeng.
And Over 60 percent of the 9.4 million tourists to the area in the first half of this year chose self-drive tours, according to the local tourism bureau.
That's why the local government is sparing no effort to develop the city into a resort for self-drive travelers.