Minning town, a model for poverty-alleviation work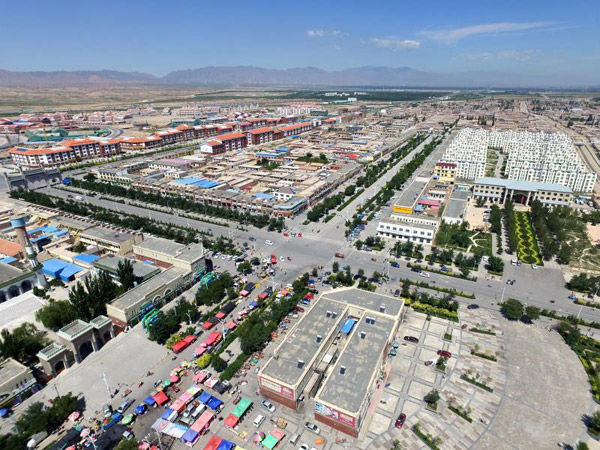 Minning town, once a piece of uninhabited land has grown into a national-level town of more than 66,000 immigrants after 20 years of development, creating a "Minning Model" for the poverty-alleviation workin China.
"There is no happy life without the Communist Party of China," said Hai Guobao, a villager of Yuanlong village, Minningtown, which is located under the foot of the Helan Mountain in Yongning county of Yinchuan, Northwest China's Ningxia Hui autonomous region.
Six years ago, Hai's family moved here from Guyuan, one of the six national-level poor countieswith severe environmental problems, fragile ecology, and bad roads in the southern part of Ningxia.
Hai's elder son now works as a driver in a local winery and earns 4,500 yuan ($665) per month.His daughter-in-law works as a chef in a canteen of a local animal husbandry company and earns 2,500 yuan per month. All his three grandchildren go to school.