From sand control model to hot tourist spot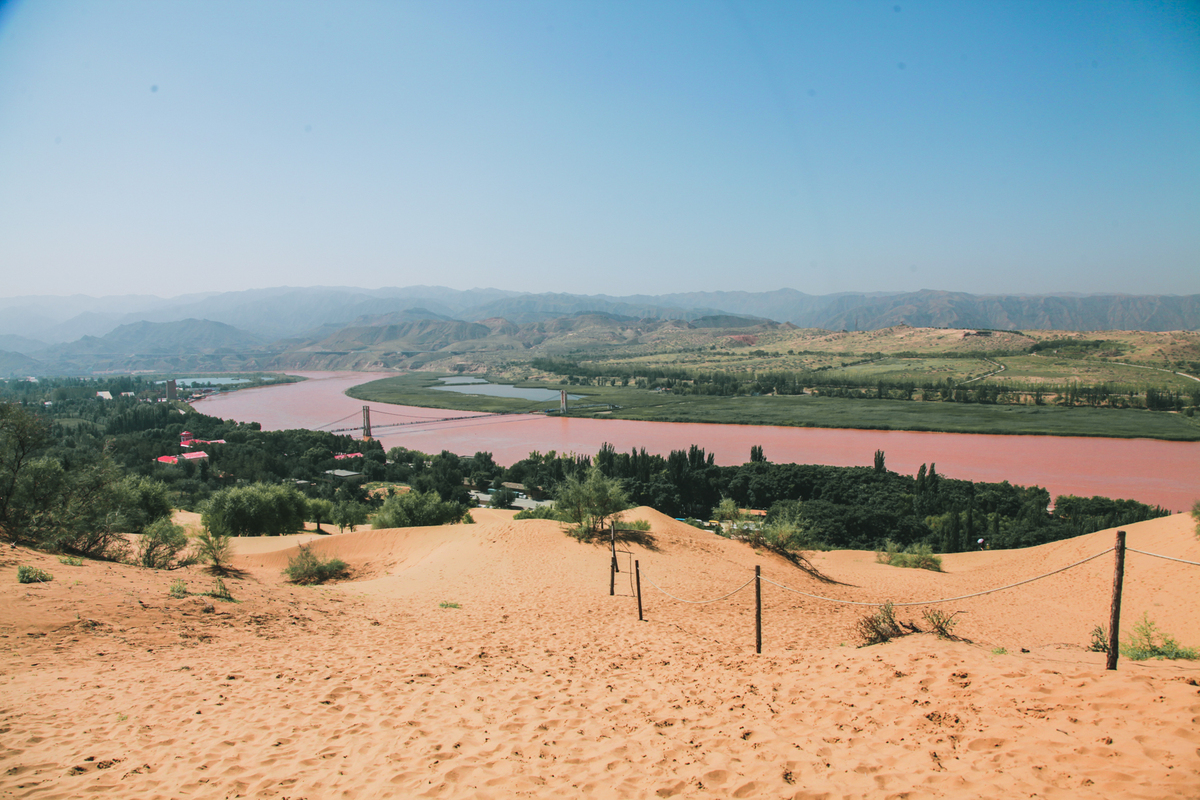 Shapotou scenic zone, located in Zhongwei city in Northwest China's Ningxia Hui autonomous region, has become a must-see for tourists who visit Ningxia.
Shapotou means "the end of a desert" in Chinese. In fact, Shapotou lies at the junction where the Yellow River meets the Tangeer Desert, allowing visitors to enjoy both splendid desert scenery and beautiful riverside views in the zone.
But in the 1970s, people visited Shapotou for learning and investigation, instead of for pleasure.
According to Zhang Hongxia, a tourist guide in the zone, "In the 1950s, the Baotou-Lanzhou Railway was built for western development. Since some parts of the railway are in the desert here, we started a sand control project to ensure its operation. Through the hard work of scientific researchers and people in Zhongwei, a mode involving five methods was developed to create it."