US, EU agree to tear down trade barriers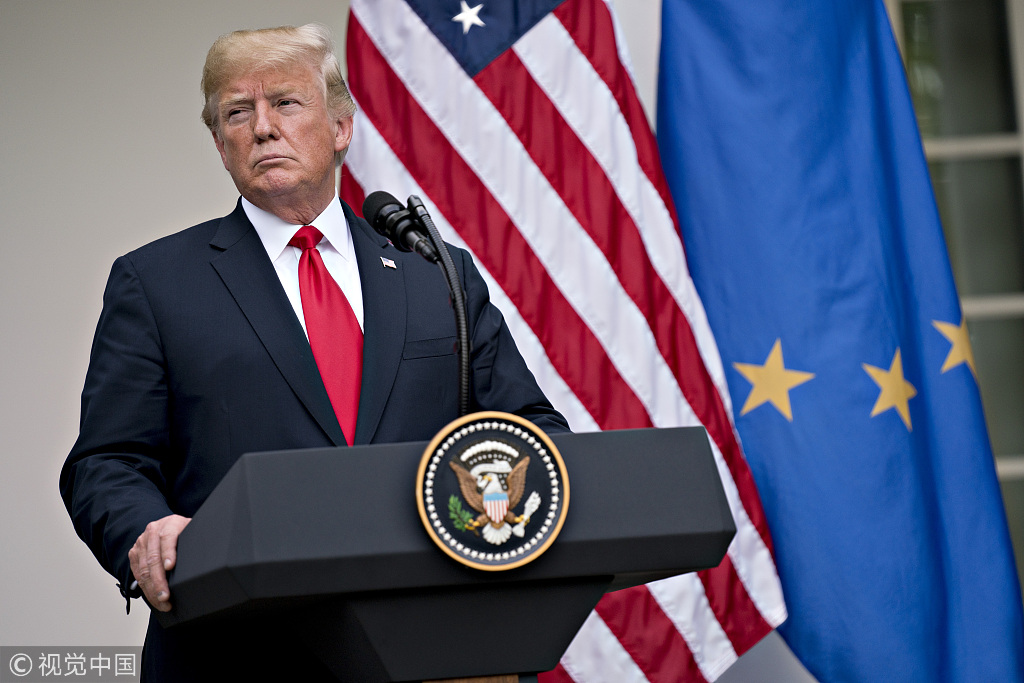 The consensus reached between the United States and the European Union to tear down trade barriers is beneficial not only to the two sides, but also to the global economy, the Ministry of Commerce said on Thursday.
Ministry spokesman Gao Feng said the decision made by the US and the EU to avoid a trade war is certainly a good thing for both sides and the whole world, and China will follow the progress of related negotiations.
The comments came after the US and EU issued a joint statement in Washington pledging to pull back from the brink of a trade war and to open talks aimed at reducing trade barriers.
After recent heated rhetoric with tariff threats issued at every turn, the two sides agreed to work together toward "zero tariffs, zero non-tariff barriers and zero subsidies" on nonautomotive industrial goods.
They said they will work with like-minded partners to reform the World Trade Organization.
Gao said China supports reforming the WTO to better represent the concerns of a majority of the organization's members, while the basic principles of the trading body should remain unchanged to further facilitate free trade and economic globalization.
Also on Thursday, Foreign Ministry spokesman Geng Shuang said that China hopes US-EU endeavors are consistent with the requests of developing countries, and that they play a constructive role in promoting multilateralism and global economic growth.
Chen Fengying, a senior researcher at the China Institutes of Contemporary International Relations, said the positive move of the US and the EU is in the common interests of both sides, and eases trade war fears around the globe.
It also indicates that the real intention of US President Donald Trump's tariff threats with other countries is to get a better deal, rather than ignite a full-blown trade war, Chen said.
She suggested China and the US resume negotiations in a timely and constructive manner, as their trade tensions show no sign of cooling down.
The US recently announced a second possible raft of tariff hikes targeting a wider range of Chinese imports worth some $200 billion.
Countries adopting irrational trade measures against China have other considerations at play other than economic motives, said Chang Ka Mun, managing director of Li & Fung Development (China) Ltd under the Fung Group, a Hong Kong-based conglomerate.
"Some countries think that China's rise is about to threaten their existing interests. This is not correct," he stressed.
"In this world, we're actually interlinking with each other through a global supply chain. Trying to hurt one country cannot help you at all. I hope other countries understand this global tendency and cooperate with China."
Chang is also vice-chairman of the China General Chamber of Commerce and an advisory council member with the Brookings Institution, a Washington-based think tank.