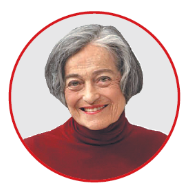 Barbara Crane
US photographer, one of the first foreigners permitted to take pictures in China
BORN:

Chicago, United States, 1928

EDUCATION:

1948-1950: New York University, BA in art history

1964-1966: Institute of Design at Illinois Institute of Technology

CAREER:

1964: New Trier High School in Winnetka, Illinois

1967: School of the Art Institute of Chicago

1969-1983: Visiting professor at numerous colleges, including the Institute of Design at the Illinois Institute of Technology, the School of the Museum of Fine Arts of Boston, University of the Arts in Philadelphia, Bezalel Academy of Art and Design in Jerusalem, Cornell University

1995: Professor emerita of photography, School of the Art Institute of Chicago

WORK:

Crane's photography has featured in over 90 solo exhibitions since 1965, and seven retrospective exhibitions have been mounted to date. The most recent, Barbara Crane: Challenging Vision, opened at the Chicago Cultural Center in October 2009 before traveling to the Amon Carter Museum of American Art in Texas and the Griffin Museum of Photography in Massachusetts.

EXHIBITIONS:

George Eastman House/International Museum of Photography, Rochester, New York

Art Institute of Chicago

Museum of Contemporary Photography, Chicago

Museum of Contemporary Art, Chicago

Museum of Modern Art, New York

Library of Congress, Washington

Center for Creative Photography, Tucson, Arizona

Bibliotheque Nationale and FNDC, Paris

Thessaloniki Museum of Photography, Greece

WestLicht Museum of Photography, Vienna

HONORS AND AWARDS:

1974: National Endowment for the Arts grant

1979: John Simon Guggenheim Memorial Fellowship in Photography

1988: National Endowment for the Arts grant

2001: Illinois Arts Council Artists Fellowship Award in Photography

2006: Honored as a distinguished artist by the Union League Club of Chicago and Brown University

2009: First recipient of the Ruth Horwich Award to a Famous Chicago Artist, conferred by the City of Chicago Department of Cultural Affairs

2013: Honored by the Hyde Park Art Center in Chicago

2015: Silver Camera Award from the Museum of Contemporary Photography at Columbia College, Chicago

2016: Professional Achievement Award from the Illinois Institute of Technology
The US photographer who captured changing China
Barbara Crane, now 90, was one of the first foreigners allowed to snap images around the nation
Hong Xiao in Chicago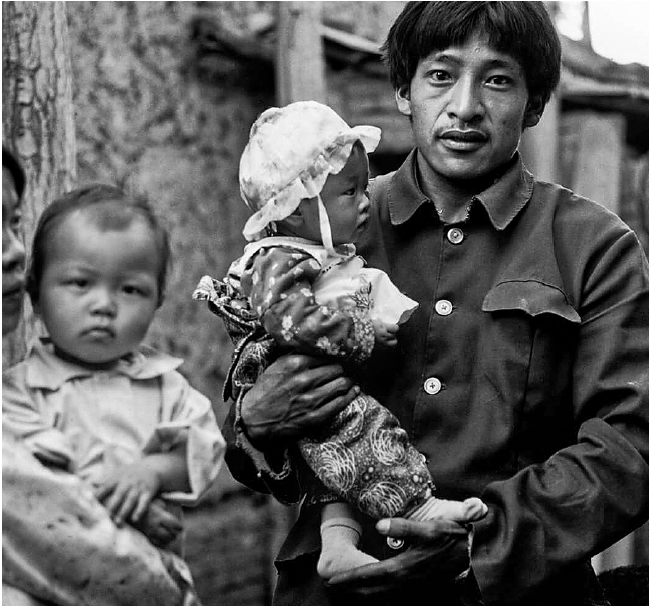 Even at age 90, Barbara Crane's eyes sparkled with joy as she browsed a thick binder filled with 8-by-10-inch black-and-white photographs.
"That's a brick oven, that's an incense burner, and that's a roasted suckling pig especially prepared for the wedding ceremony," she said, describing her work with easy familiarity.
The photos were a few of the hundreds she took during a trip to China in 1985.
China's reform and opening-up had started seven years earlier, in 1978, and Crane became one of the first photographers from the United States permitted by the Chinese government to take pictures freely around the country. She became a "cultural emissary" thanks to an exchange arrangement between Beijing and Washington.
To celebrate her 90th birthday, the internationally renowned photographer and influential educator put on retrospective photographic exhibitions in March at the Stephen Daiter Gallery and Catherine Edelman Gallery, both in her hometown of Chicago.
Going through her photos, Crane shared reminiscences of that trip 33 years ago, when she set out carrying a Rollieflex twin-lens reflex camera and hundreds of rolls of film.
She roamed the streets and alleyways of not only big cities like Beijing and Shanghai, but also explored remote villages in Shaanxi, Sichuan and Guangdong provinces as well as the Guangxi Zhuang autonomous region.
"I visited Chengdu, the Lijiang River Valley, Guilin, Guangzhou," she said slowly. "Being the first foreigner to be allowed to photograph and travel freely in these areas, I was able to take pictures no one else had. I learned so much on my trip to China. What impressed me the most were the lovely people and the villages."
She also became something of a celebrity.
"Nobody those days saw Americans up close, so whole villages came out, with young women holding their kids," she said. "People were so generous. They cooked sweet potatoes for me and gave me the biggest cup of tea. I was treated as a special VIP guest."
In return, Crane gave them Polaroid SX-70 pictures as gifts.
"Well, very few people had seen SX-70 pictures at that point in time. Everybody wanted the little Polaroid pictures. I was running out of film."
With her photo binder open, Crane seemed to enjoy taking a journey back in time.
"Brides wore red. That's typically their wedding attire," she said. "The village had one TV set. They brought it to the town square, and they brought their chairs and watched the only TV set together."
The villagers invited their new friend to their homes, which Crane said meant a great deal to her.