Charity figures are expected to occupy moral high ground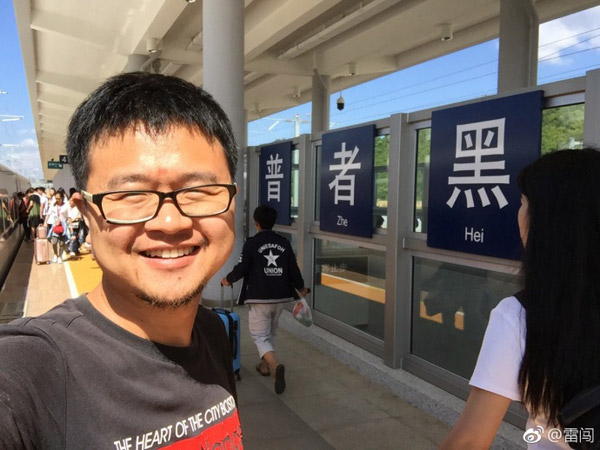 LEI CHUANG, a well-known public figure famous for combating discrimination against people with hepatitis B, has confessed to sexually assaulting a woman. This has caused people to look at the public welfare industry with critical eyes. Beijing News comments:
Lei used to have a very good public image, yet the sexual assault scandal has totally ruined him.
The scandal has also led to the past ugly deeds of other charity figures being posted online.
Some say the public response is irrational because a few bad apples are tarnishing the image of all public charity organizations. But the problem is, the moral high ground is essential for charity organizations, which have to persuade people to take money out of their pockets for the common good. If charity figures are involved in scandals, people will be unwillingly to donate money in the future.
In the context of the development of domestic charities, negative news may reflect badly on the countless public welfare figures who genuinely make efforts to shape a positive image for charitable activities. The charity industry is still in its infancy in China and any scandal might ruin the efforts of tens of thousands of sincere charity workers. Some "professionals" might blame people for being "irrational", but when the whole industry is ruined, these "professionals" will suffer, too.
All public charity figures must behave themselves strictly and have high moral standards, so that people's trust of the industry will be strengthened, not ruined.
After all, social welfare organizations focus on the well-being and interests of the vulnerable, and they embrace the spiritual pursuit of dedication and even sacrifice. In the context of public welfare, the public rightly has high moral expectations for people involved in charity work.
Most Viewed in 24 Hours
China stories