Chinese Malaysian tastes sweet smell of success on Alibaba
Share - WeChat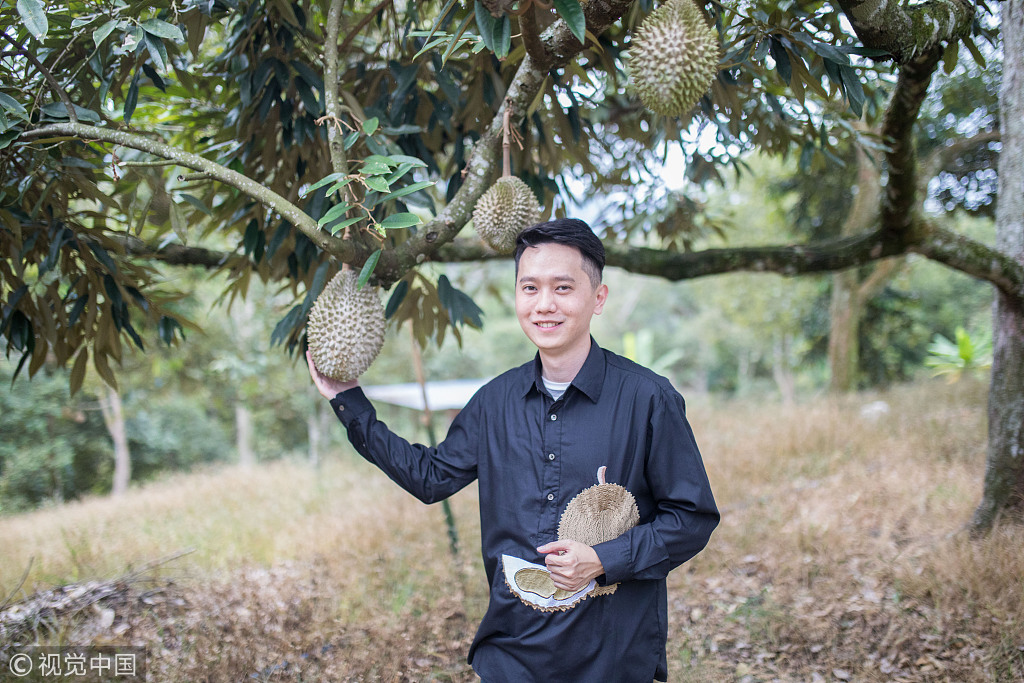 Xiong Zhenhua, a Chinese Malaysian fruit producer and exporter, has tasted the sweetness of e-commerce platform Alibaba since his company TRL (South East Asia) Sdn Bhd joined it in 2016.
In the past year, nearly 70 percent of the company's new clients were acquired through Alibaba. Since clients from all over the world can find the company, which is located in Pahang, Malaysia's largest state, online at the platform, it saves the company the cost of flying to foreign countries to participate in exhibitions.
Xiong said everyday he gets inquiries from all over the world and the business has grown at a speed that was out of his team's imagination.
Durain, known as the "King of Fruits" in Southeast Asia, is the featured product of Xiong's company. TRL sold durians and durian products worth 100 million yuan ($14.7 million) in the past year, with the Chinese market contributing to half of the revenue.
Last March, Alibaba launched its first Electronic World Trade Platform (eWTP) hub in Malaysia, with the purpose of providing small and medium enterprises with the same infrastructure as larger companies to conduct global trade.