Vaccine scandal has shattered public trust in supervision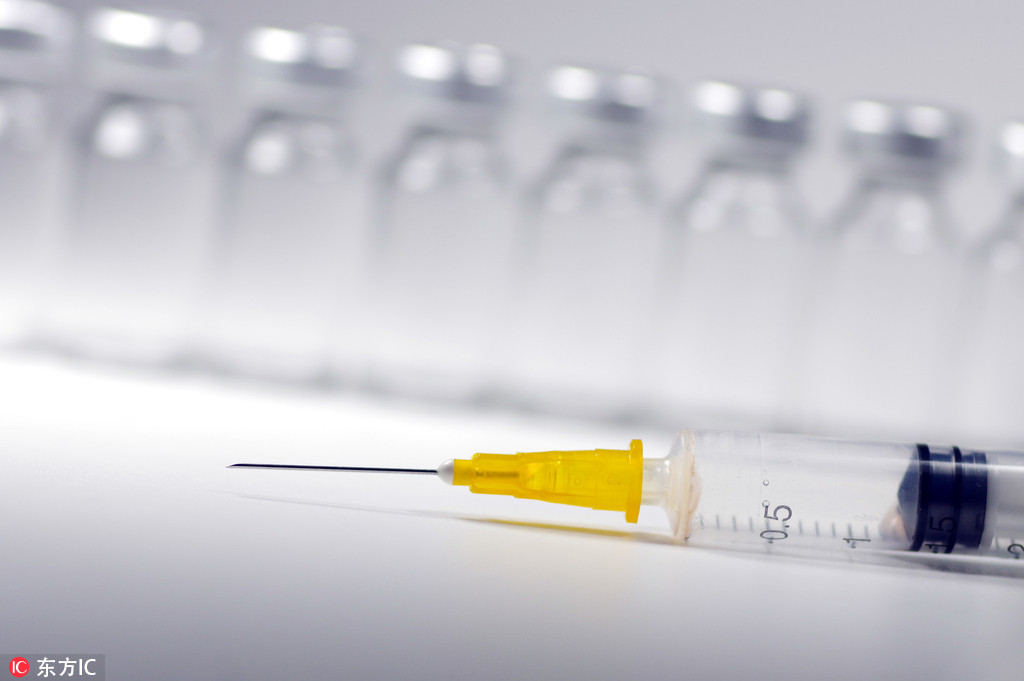 The vaccine scandal raises many tough questions that the thorough investigation promised by President Xi Jinping and Premier Li Keqiang must not ignore, especially because the substandard vaccines could have been given to many children below the age of 12 years nationwide.
To begin with, how can just a few people own the bulk of China's vaccine industry, which supplies vaccines required by the national compulsory vaccination system and thus makes innocent children fall prey to the substandard vaccines they produce by paying kickbacks to local disease prevention and control centers?
The scandal highlights a painful fact-that the drug administration departments check the vaccines and medicines only to make sure they are "safe" without testing their effectiveness. In an interview with the media, the drug administration officials said they are mainly responsible to check whether the vaccines are produced by licensed producers or not, asserting that professionals are needed to verify whether they are effective as well.
A vaccine enterprise in Changzhou, Jiangsu province, owned by the same set of people who also control the one in Changchun, Jilin province, that is involved in the scandal this time, was exposed as producing substandard rabies vaccine about eight years ago. But after the "symbolic" punishment they received, their business has grown even faster.
In 2013, eight babies died after being given hepatitis B vaccines made by their unit in Shenzhen, Guangdong province, which the drug administration department said was "accidental". That scandal didn't stop the enterprise from securing production licenses that are hard to come by and government orders to become the largest vaccine supplier in China.
Statistics show the three main shareholders' and their families' wealth increased about 100 times in the past decade, and their public relations expenditure are nearly 50 times more that the average of other companies in the sector. No wonder the public is keen to know what the companies spend their PR budgets on, and how they have emerged stronger after every lawsuit, or crisis.
The Changchun Changsheng Bio-tech Co has been reportedly involved in at least 12 cases of bribery targeting civil servants and doctors. Still, it has won government orders to supply vaccines by offering prices lower than even the average cost of production in the sector.
Notably, almost one year ago the Changchun company invited another "symbolic" punishment after an employee unhappy with his new posting and pay reported to the local drug watchdogs how the company forged production records for and produced adulterated rabies vaccines. The punishment was "symbolic" because the company was fined 3 million yuan ($440,000) but received nearly 50 million yuan in subsidy from the local government last year.
Thankfully, that prompted the State Drug Administration to conduct random sample tests on the company's other vaccines recently, which showed similar problems with its DPT (diptheria-pertussis-tetanus) vaccines that are given to children almost across the country.
China has adopted a zero-tolerance policy on food and drug safety since the melamine baby milk scandal in 2008. A number of laws and regulations have been implemented and carried out since.
Now the vaccine scandal has exposed the loopholes of that policy. Were it not for an insider, the scandal would not have come to light.
In 2008, many experts comforted people that even developed countries had experienced such food and drug scandals during their country's development period. But ironically, the vaccine tycoons' business started booming after the 2008 infant formula scandal. Which shows that until the supervision departments and watchdogs strictly carry out their duties, the laws and regulations will remain just promises.
Since Chinese leaders have promised a thorough investigation into the scandal, it is just a matter of time before those responsible, including the corrupt ones, are held accountable. But as the infant formula scandal shows, it would take a much longer time to rebuild people's confidence in the production and supervision of vaccines, and more importantly, strictest law enforcement is needed to prevent such scandals.
The author is a writer with China Daily. liyang@chinadaily.com.cn
Most Viewed in 24 Hours
China stories