Xi unveils plans to increase imports from South Africa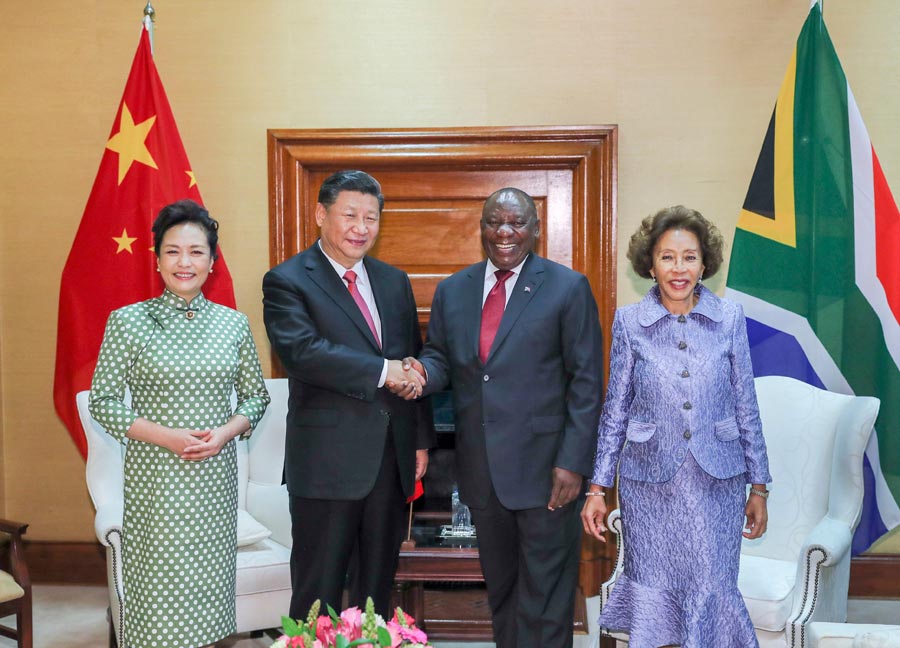 President, counterpart oversee signing of multiple cooperative documents
China would like to take proactive measures to expand imports from South Africa amid the two countries' efforts to boost strategic coordination, President Xi Jinping said on Tuesday.
Xi made the remark while meeting the media with his South African counterpart, Cyril Ramaphosa, in Pretoria during his third state visit to South Africa.
China and South Africa signed a number of cooperation documents covering such areas as trade, investment, finance and visa simplification with the two leaders as witnesses.
The two nations are influential developing countries and emerging markets, and they have agreed to enhance strategic coordination, support multilateralism and safeguard the multilateral trade system, Xi said.