UK to overhaul waste export practices following China ban
Share - WeChat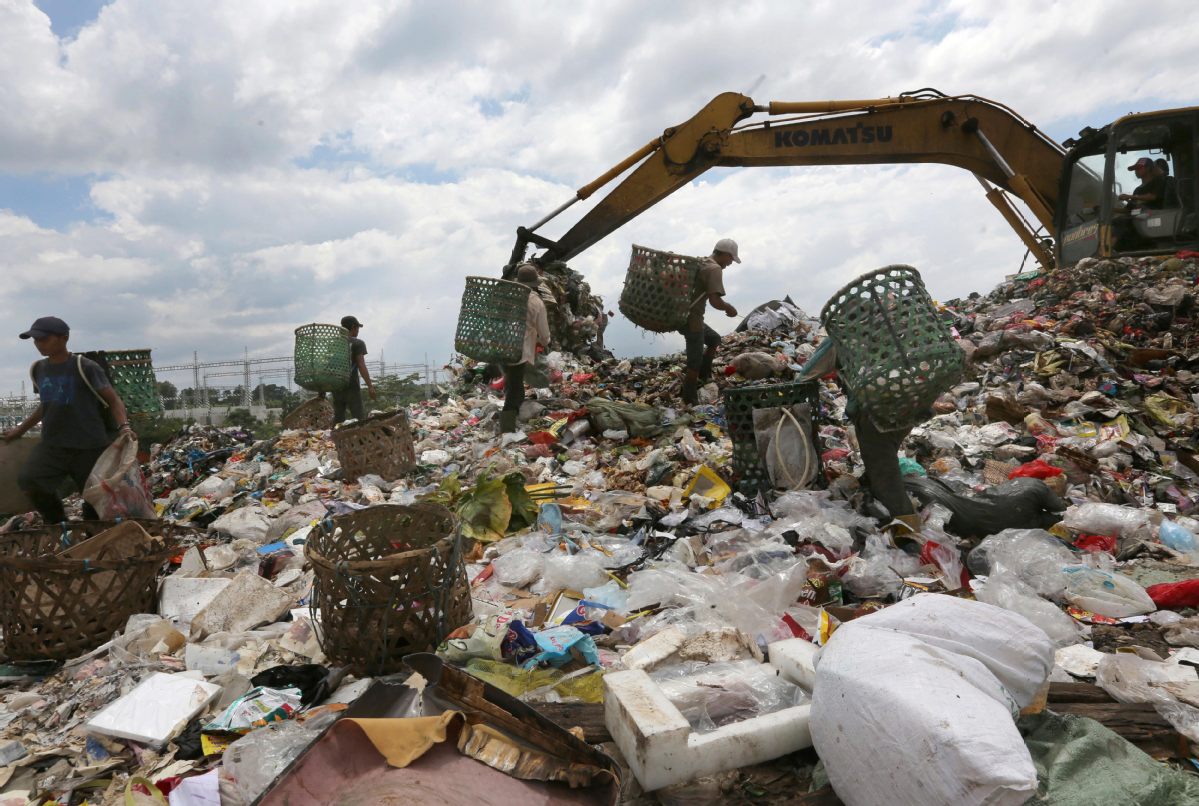 Concerns raised over viability of other options
The UK Department for Environment, Food and Rural Affairs has said it is committed to overhauling the country's waste recycling system after a public spending watchdog said the government has not done enough to respond to China's waste import ban.
In a new report on the packaging recycling industry, the National Audit Office, also called the NAO, said that UK waste export practices are unsustainable, and as a result thousands of metric tons of British waste could end up in landfills.
The UK used to send around 40 percent of its plastic waste exports to China, before environmental concerns caused China to implement a ban on several types of solid waste imports in January this year.
Since the ban, many countries including the UK have increased waste exports to other markets in Asia and Europe. The NAO warns that some of these countries could struggle to process the increased capacity adequately.
In response to the NAO, the UK's Department for Environment, Food and Rural Affairs, also called Defra, said it would be reforming waste recycling policy later this year.
"We don't recycle enough waste, and we export too much of it," said a Defra spokesman. "That's why we have already committed to overhaul the system, and we will set out our reforms in the resources and waste strategy later this year."
Malaysia, Vietnam, Indonesia and Thailand all received increased shipments of British waste in the first quarter of this year, as did Turkey, Poland and the Netherlands.
Malaysia now receives more British plastic waste than any other Asian nation, with exports doubling to 30,318 tons during the first quarter of this year, according to UK government export data.
Exports to Vietnam climbed to 14,576 tons, an increase of 49 percent. Thailand has accepted 2,105 tons of British plastic so far this year, having received no shipments at all in the previous two years.
Amyas Morse, the head of the NAO, said it is unclear whether redirecting British waste exports to other nations instead of China is a sustainable practice.
"If the UK wants to play its part in fully tackling the impacts of waste and pollution, a tighter grip on packaging recycling is needed," said Morse. "The government should have a much better understanding of the difference this system makes and a better handle on the risks associated with so much packaging waste being recycled overseas."
Increased exports from the UK and other nations have already forced some governments to amend their waste controls.
In January, Vietnam stopped issuing waste import licenses, and in July, Thailand banned all imports of plastic and electronic waste.
Recently, Polish ministers have raised concerns that some waste is being dumped or illegally burnt due to stockpiles increasing beyond the capacity of its reprocessing sites.