It is not easy for US to mend its ways but it must give up unilateralism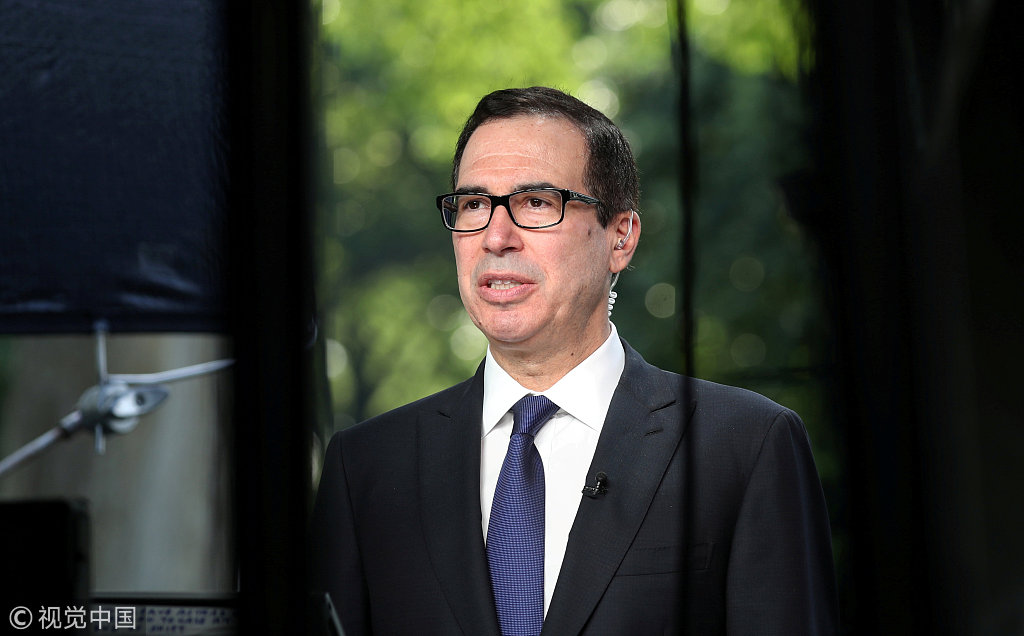 THE UNITED STATES is reportedly hinting to the EU that it wants a free trade deal, possibly as a move to get more leverage in its trade frictions with China. However, this will not be easy as what the US administration has done has sowed the seeds of mistrust between both sides. Xin Zhiming comments:

US Treasury Secretary Steven Mnuchin reportedly tried to woo the European Union during the meeting of financial leaders of the world's 20 largest economies over the weekend, proposing the two sides drop the trade barriers between them.
Mnuchin's proposal has been interpreted by observers as a move aimed at giving the United States more leverage in its escalating trade frictions with China.
But if the Donald Trump administration does not give up its "America-first" protectionist stance, it will be hard for the US and the EU to work out any substantial free trade agreements.
Although Mnuchin's proposal of free trade to the EU seems to have sent a signal of Washington's desire for reconciliation with its European trade partners, the Trump administration's previous unilateral imposition of tariffs on steel and aluminum imports from the EU and threat of tariffs on imports of automobiles has angered European countries and eroded trust between the two sides.
As French Finance Minister Bruno Le Maire told reporters at the G20 meeting, the EU will not return to the negotiation table "with a gun to its head".
The US-EU trade tensions testify to the predicament of the Trump administration: On the one hand, it wants to be seen to be acting tough with the US' trade partners, including its traditional allies, to boost its domestic support; on the other hand, if it does not change its stance, it will not see its relations improve with its trade partners. And, without an upturn in relations, the administration will find it increasingly hard to wage an all-round trade war as the adverse effects of tit-for-tat retaliations from multiple countries will be increasingly felt by the US.
The Trump administration has fallen into a predicament of its own making as it has adopted an unjustifiably coercive strategy to seek domestic political gains and force its trade partners to toe its line.
Until the Trump administration changes its bullying ways, it will be difficult for the US to mend its trade relations with the EU.
And Trump's politically motivated trade policies have already begun to unite the rest of the world to withstand his administration's threats and bullying. It will be even more difficult for the US administration to fight its self-initiated trade war on multiple fronts.
Most Viewed in 24 Hours
China Views