English teaching needs to focus on communication
Experts: Cross-cultural exchanges, holistic development must be priorities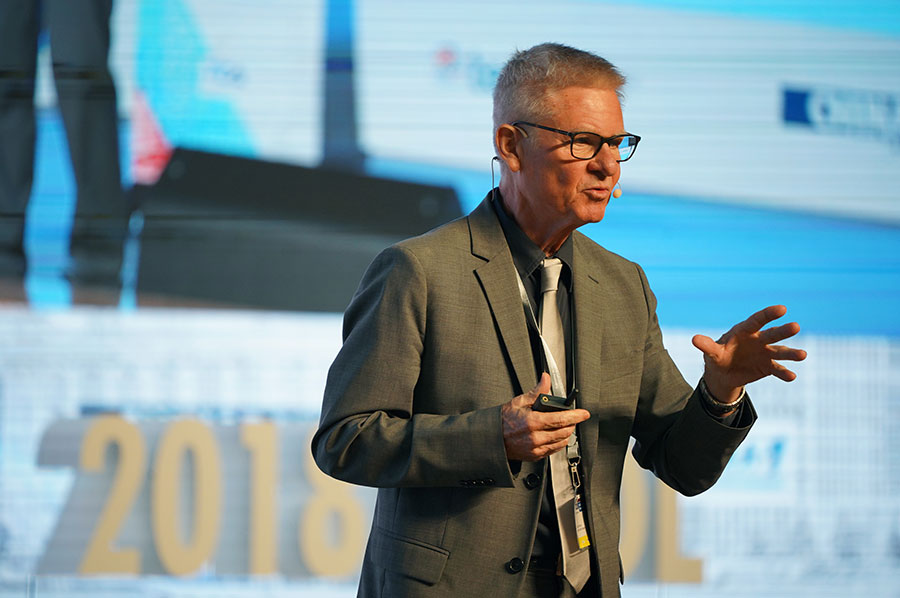 English-language education should not be just teaching of the language, but a medium that can foster communication between cultures and promote wholistic development, experts said on Friday at the ongoing 2018 TESOL China Assembly.
As part of the three-day event themed English Education in China: Striding into a New Era, more than 100 leading English educators from across the world held discussions on the role of English educators against the backdrop of current trends such as globalization, technology and 21st-century competencies.
In her keynote speech The Changing Landscape of English Teaching: Integrating Content and Language, Ester de Jong, president of TESOL from 2017-18 and a professor at the University of Florida, estimated that there are around 1.5 billion English learners worldwide.
"That means, you will be communicating in English with people from many different cultures, and many of them are not native English speakers," she said.
"The one thing that we cannot do anymore as we stride into a new era is to think of English education as an isolated subject," de Jong said. "The ability to collaborate across cultures is something that we need to teach."
Cheng Xiaotang, a professor of applied linguistics at the School of Foreign Languages and Literature of Beijing Normal University, said the objective of foreign language education in the new era is to develop the students' comprehensive ability for intercultural communication.
"Gone are the days when you can approach a foreign language as just a communication tool," Cheng said. Instead, he suggested English educators should consider foreign language learning as a process for students to understand the world.
"To teach a foreign language, we should broaden the students' horizon, help them to see things from an international perspective and aid their growth as a global citizen," he said.
Echoing a similar view was Mei Deming, professor of English and linguistics at Shanghai International Studies University, who said "the incorporation of Chinese passion, world vision and proficiency in cross-cultural communication into foreign language education" is the mission for Chinese foreign language educators in this new era.
"It will benefit China in its growing participation in global affairs and international competition, and strengthen the country's international communication power," Mei said.
This is especially true in light of the Belt and Road Initiative, an example cited by Chen Lin, professor of English at the Beijing Foreign Studies University.
Chen suggested that in the new era, foreign language teaching and learning must be combined with other disciplines, such as diplomacy, economics, politics, business, literature and arts.
"Students with a good mastery of foreign languages need to accumulate knowledge in other professional aspects so that they can better contribute to national development, the Belt and Road Initiative, and other major initiatives that can help 'build a community with a shared future for humanity'," said Chen.