China, UAE agree to enhance cooperation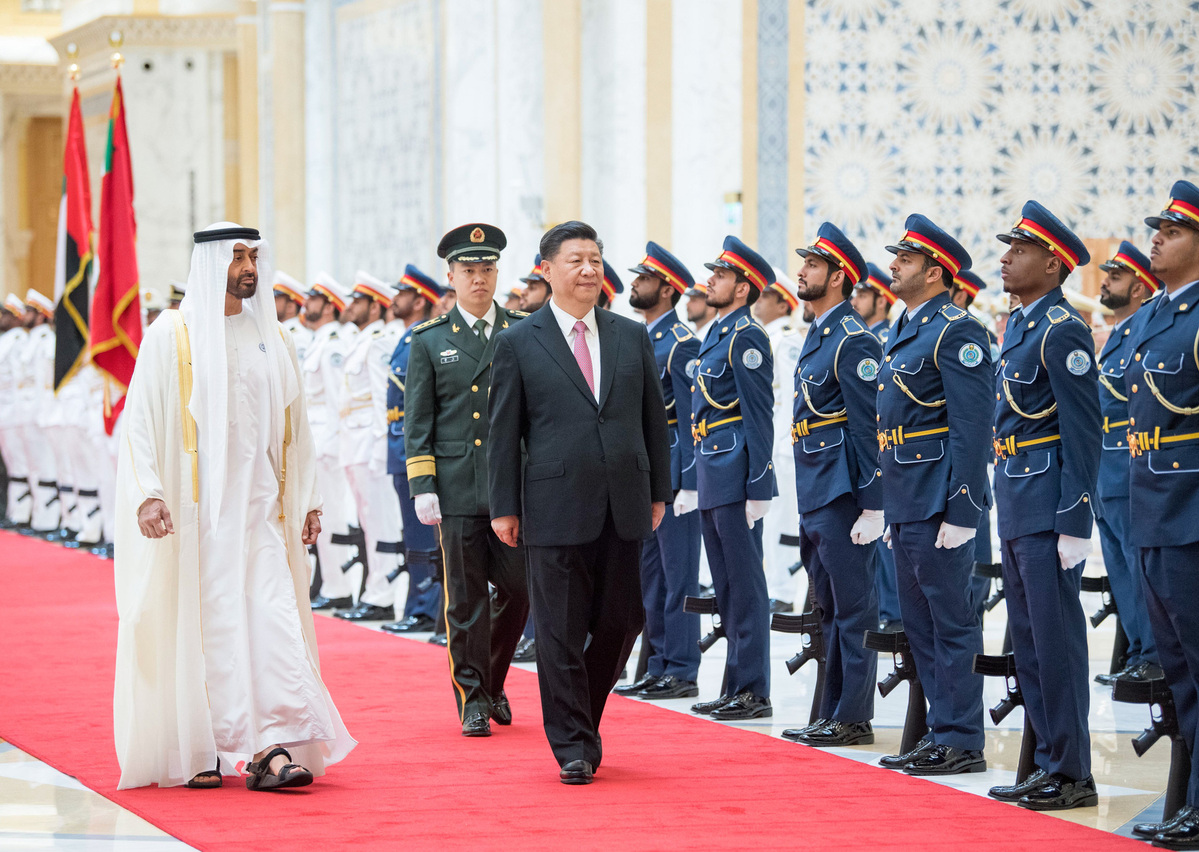 Xi: Nations are natural partners for building the Belt and Road
President Xi Jinping called on Friday for joint efforts with the United Arab Emirates to plan and carry out the flagship projects of the Belt and Road Initiative to promote the economic development of the Middle East and the Gulf region.
After Xi's talks with UAE Vice-President and Prime Minister Sheikh Mohammed bin Rashid Al Maktoum and Abu Dhabi Crown Prince Sheikh Mohammed bin Zayed Al Nahyan, the two countries agreed to build the China-UAE comprehensive strategic partnership and enhance cooperation in all areas.
Xi is paying a state visit to the UAE from Thursday to Saturday, the first by a Chinese head of state in 29 years to the Arab state.
The grand and warm reception has fully demonstrated the friendship of the UAE to the Chinese people and the country's great attention to Sino-UAE relations, Xi said.
The crown prince hosted a grand ceremony to welcome Xi at the Presidential Palace in Abu Dhabi on Friday morning. On Thursday, the UAE's vice-president hosted a welcoming ceremony for the Chinese president at the airport.