UAE ambassador: Xi's visit an important step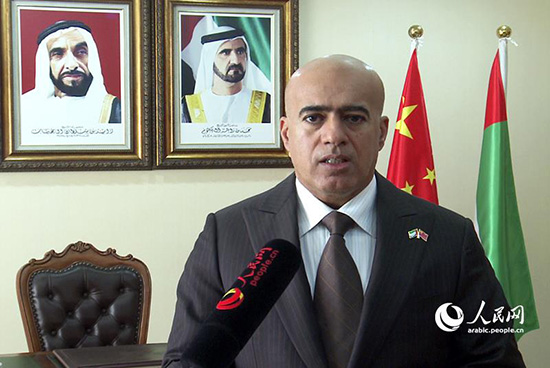 President Xi Jinping's visit to the United Arab Emirates is an important step as the UAE seeks to build long-term economic, cultural, trade and investment ties with China, UAE's top diplomat in China said.
"The UAE and China's relations are based on decades of close cultural and trade exchange, which has built mutual trust and confidence at both economic and political levels," Ali Al Dhaheri, UAE ambassador to China, told China Daily as Xi kicked off a two-day visit to the country on Thursday.
According to Dhaheri, the past five years have witnessed the economic cooperation between China and the UAE expand significantly with development in such areas as joint clean energy projects, industrial capacity, finance and people-to-people exchanges.
In 2017, the number of Chinese tourist arrivals in the UAE exceeded the one million mark for the first time in history, and about 3.5 million Chinese tourists transited through the UAE.
"In a world undergoing a significant economic shift, the UAE and China share a common goal in ensuring sustainable growth, stability and prosperity," he said.
The UAE is one of the first countries to embrace the China-proposed Belt and Road Initiative, and also a founding member of the Asian Infrastructure Investment Bank.
"China's approach to economic development, particularly with regard to the Belt and Road Initiative mirrors our own," the ambassador said. "We share the same core beliefs in the essential connection between trade, peace and prosperity."
Dhaheri said his country is committed to the AIIB's central mission of bringing One Belt, One Road vision to life.
The UAE envoy also spoke highly of China's reform and opening-up policy, which was adopted 40 years ago.
"Since then, the country has seen tremendous growth both in terms of domestic development but also on the world stage as an economic powerhouse," he said, noting that China has made huge achievements in various fields including scientific and technological innovation, clean energy and technology, artificial intelligence and aerospace.
"China has made huge contributions to economic globalization through close cooperation with countries all over the world including the UAE," the ambassador added.
Xi's first overseas trip since he was reelected as the Chinese president in March, will also take him to Senegal, Rwanda and South Africa.
The Chinese president will attend the 10th BRICS Summit in Johannesburg and visit Mauritius during a stopover, leaving for China on July 28.